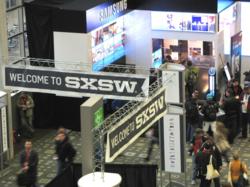 My passion is that everyone be Excited, Engaged and most importantly Empowered in this Digital Era".

DeeNice Rhodes,
The Digital Dynamo
Washington, DC (PRWEB) March 16, 2012
"Come gather 'round, people, wherever you roam, And admit that the waters around you have grown, And accept it that soon, you'll be drenched to the bone, If your time to you is worth savin',
Then you better start swimmin' or you'll sink like a stone, For the times they are a-changin'."
-Bob Dylan
DeeNice Rhodes, the Digital Dynamo states that Start-ups, entrepreneurs, and African-Americans have much more in common than one might think . All strive to be economically viable, socially in tune, and committed to the core values in their lives. All three of these groups need to advance exponentially, not linearly, to survive. But how does one stay on top of all these new gadgets and social media platforms?
Meet DeeNice Rhodes, techie blogger journalist & a bottom-line gal that teaches, trains and evangelizes about current emerging technologies & social media. She is known as "the Digital Dynamo" and states "my passion is that everyone be excited, engaged, and most importantly, empowered in this Digital Era". For over 20 years she has been assisting many to be in the relentless pursuit in taming the technology tiger.
By utilizing a collection of social media tools and online spaces, people can maximize their outreach, businesses, program, project, or self. Network and learn from the experts at conferences like South by Southwest (SXSW) & The Consumer Electronics Show (CES). The importance of participating and staying connected with these types of events should not be under estimated. Can't be there in person? Connect virtually, as many of the keynotes and workshops are streamed live for free.
DeeNice, the Digital Dynamo blogs events like the Consumer Electronics Show (CES), where she has interviewed start-ups, entrepreneurs, and African Americans. And this week's South by Southwest (SXSW), she has published a newsletter with up-to-the-minute updates. My coverage of these two super events gives an idea of where we are and a roadmap for where we are going.
According to DeeNice Rhodes, the phrase "information is power" has been touted for some years now. With major shifts in the economy, domestically and internationally, there are powerful streams of business, social and cultural advancement tools sent out daily through the information network.
So, if your foundation happens to be standing in a stagnant body of water, DeeNice warns there could be trouble. Why? Because even though "information" is powerful, the methods, or better yet, the mechanisms by which we receive information have shifted dramatically over the last 5-10 years. As Bob Dylan states, "Then you better start swimmin' or you'll sink like a stone, for the times they are a-changing."
About
DeeNice Rhodes, The Digital Dynamo has been championing the cause to train underserved communities to embrace all aspects of technology for 20 years. She has been interviewed on NBC, CBS, Fox, ABC and the Hispanic Channel Network during the mammoth Transition to Digital Television.
Click here to Register for: Webinar on 8 Steps to Increase Your Presence on the Internet (limited seating)
Click here Register for: Rob Mendez - GetLinked! - LinkedIn Jobs Made Easy (limited seating)
Click here to Register for: Create a Website or Blog in 8 minutes Webinar