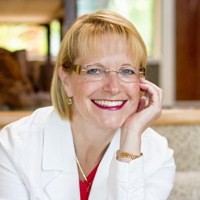 "When a defining moment comes along, you can do one of two things. Define the moment or let the moment define you" Tin Cup
(PRWEB) March 11, 2012
According to author and business expert Lydia Johnson, revisiting your customer approach is crucial in these tough economic times.
"Businesses need to create stronger relationships with their clients, relationships that are built on trust," says Johnson, author of The Jalapeño Handshake; Strategies To Heat Up Your Business Relationships.
In her book, Johnson argues that through trust, businesses can generate a larger client base, increase their profits and distinguish themselves from their competitors.
"In today's competitive market, business clients are skeptical and you can't blame them," Johnson says. "When it comes to business-customer relationships, everyone has been burned. "
Johnson has been a sales professional for more than 32 years. She was the banking vice president of sales and service and led a team of about 1,000 staff.
"Trusted relationships are critical in banking," Johnson says. "They either make or break the sales continuum." Johnson says there are numerous things a business can do to create trust with its clients:

Be a straight shooter. Go over the fine print with clients and don't hide behind misleading messages or jargon.
Always do what is right and best for the customer. Sometimes this means letting the client go elsewhere to get what they really need. Transactions between a client and a business should always be mutually beneficial.
Keep promises and clients will want to do more business.
Inspire staff, and in turn inspire clients
###