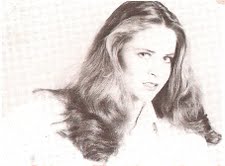 I'm beggin you please take me back...I don't want to be another face in the crowd.
Orange County, CA (PRWEB) March 01, 2012
Listen to "A Face In The Crowd," and "They Call Me A Fool," two new bluesy songs of love and romance from the musical vault of Damon The Gypsy. These poetic musical compositions will draw you into their romantic tales of desire and turmoil. New Xenos Artist Sharon "Shuggy" West brings these songs to light with her country girl feel.
Xenos record label is now releasing singles written by prolific songwriter and psychedelic music icon, Damon The Gypsy/David Del Conte. While looking for material for new Xenos Artist, Sharon "Shuggy" West, Damon reached into his music vault and mined a few gems from the past. Damon and Sharon have teamed their talents on this new musical joint venture.
His song "A Face in the Crowd" has a very curious pedigree. This brilliant and unique recording was originally arranged and produced in the early 1960s by Chester Pipkin, then subsequently published by Brian Stone's Five West Music.
"A Face In The Crowd," weaves a story of the pain and heart ache of love gone wrong. In the chorus comes the heart wrenching words, "Now that it's over... I'm beggin you please...take me back...I don't want to be another face in the crowd."
Lyrics of lost love, soulful musical interludes with bluesy guitar solos, mixed with Sharon's sultry voice give these songs a familiar country feel similar to that of Patsy Kline, whose voice captured all of America. Sharon's version of "They Call Me A Fool" has a new energy to it. Is the new version better than the original? You be the judge.
"They Call Me a Fool" tells of .....Friends criticizing this incurable dreamer about her choice of a romantic interest. " They call me a fool...for falling in love" She replies to their ignorance with details of their intimate relationship. "A fool I'd rather be...sweetness of your love....tenderness of your touch." This poetic song
reveals how others can't understand our feelings of love.
About Sharon Shuggy West (Sharon's page)
Sharon, born a country girl, grew up on a farm with a love for animals. Singing since the age of five, she has performed with different groups, and recorded on many projects. At age twenty her career went on hiatus, as she took a break from the recording studio to become a wife, and a mom to three beautiful daughters. Her career continued as she sang on church worship teams and at women's conventions. Now that her children are grown, Sharon has reignited her musical career in partnership with Xenos Foundation. Sharon's amazing singing style will now be available to everyone.
Written, produced, recorded and mixed by Damon The Gypsy. Engineered by David Lopez. Featured musicians, Bobby Cruz on keyboards, David A. Lopez on guitar, Darrel Cook on bass guitar, and Suzanne Morrisette Cruz on drums and percussion. Coming soon to itunes and cdbaby.
About Damon The Gypsy
Damon, an American Gypsy Rock Artist, is a California based singer, songwriter, musician, and producer. His music has spanned four decades. He is most known for writing the 1969 cult classic "Song of A Gypsy." The demand for this album was so great, the original was remastered at Vestman Mastering giving it a beefier sound and greater intensity.
CONTACT:
David Del Conte
Xenos Foundation
949/488-3133
xenosfoundation(at)gmail(dot)com
http:http://www.xenosfoundation.com
###