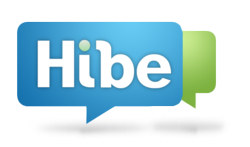 Montreal, Quebec (PRWEB) March 02, 2012
Hibe.com, the social network bringing real life interactions online will be exhibiting at the South by Southwest trade show in March, 2012 to introduce their social platform to the masses. Visitors to the conference will be able to visit the Hibe kiosk in the main exhibit hall for an exclusive look at the platform; as well as ask questions to the team behind the exciting new social network.
Hibe.com launched their social network on December 1, 2011 with the goal of giving users the power of choice, in how they appear to others and who they share their information with. Since then the Hibe community has grown and several updates to the platform have been made giving users more control over their online interactions. Hibe continues to deliver on the promise of giving users power over their online identity in a way not possible on any other social network. Throughout 2012, Hibe will be making their presence known across the international tech community.
South by Southwest (SXSW) is a conference held in Austin Texas every year in March. Started in 1987, this festival has been introducing emerging artists and startups to a mainstream audience of influencers, companies and members of the press. SXSW has been a launching platform for many new and blossoming companies, and Hibe intends on being added to this list.
The development team at Hibe is currently working on a version for mobile devices and recently released a video demonstration of a prototype running on an iPhone. Other upcoming releases include public profiles, private messaging and universal search.
Jean Dobey, Founder of Hibe has also recently uploaded a presentation on slideshare entitled "How can Apple survive the war against Google and Facebook?" as an explanation of the online identity-building power of the Hibe platform, and what it can bring to players like Apple.
To sign up for an account, simply visit Hibe.com. For more information about the company, interested parties can visit http://hibe.com or read their blog at http://blog.hibe.com.
# # #