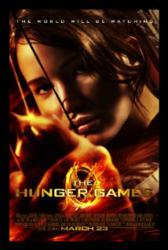 Los Angeles, CA (PRWEB) March 06, 2012
FIDM/Fashion Institute of Design & Merchandising graduate Kaitlynn Wood, a Graduate of the college's Entertainment Set Design & Decoration Program, saw her name on the silver screen thanks to an internship with Academy Award-winning film The Artist's Set Decoration Department. She worked under the direction of Production Designer Laurence Bennett and Set Decorator Robert Gould. The Artist recently swept the 84th Academy Awards by receiving five Oscars, including Best Picture.
Recent FIDM graduate Michelle D'Antonio is credited on IMDB.com as the Costume Intern on The Hunger Games, the eagerly anticipated film starring Jennifer Lawrence, Josh Hutcherson, Liam Hemsworth, and Elizabeth Banks. The film, which opens on March 23, 2012, could be the biggest thing to happen to movies since Twilight.
FIDM Graduate Francine Lecoultre, who received a degree in Film & TV Costume Design at FIDM, was the Costume Textile Artist on The Girl With the Dragon Tattoo. Francine, who was recently nominated for a Costume Designer's Guild Award for Excellence in Commercial Costume Design, has also created textiles for The Mummy: Tomb of the Dragon Emperor and Enchanted.
FIDM's location in the heart of Los Angeles and its close ties to the Entertainment industry mean big opportunities for the college's students and graduates, who in addition to designing sets and costumes for films, create movie posters and trailers and design Hollywood's hottest red carpet looks.
FIDM/Fashion Institute of Design & Merchandising is a specialized, private college dedicated to educating students for the Fashion, Graphics, Interior Design, and Entertainment industries. Known as a one of the top fashion design schools, FIDM is also a leading graphic design school and digital media college. Visit fidm.edu for more information.