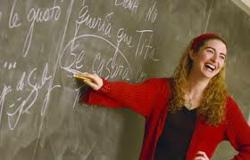 Before we purchased PD 360, I remember thinking that all the things I had heard were too good to be true. Then I found out for myself that it is true! PD 360 is everything they said and more!"
Salt Lake City, UT (PRWEB) March 06, 2012
A case study newly released by PD developer School Improvement Network proves that choosing the right professional development tool doesn't have to be very hard. Just ask Dr. Shari Huene-Johnson, supervisor of professional development in Collier County Public Schools (CCPS). When searching for a suitable professional development tool for her district, one name kept coming up again and again.
"People were talking about a professional development platform called PD 360," she says. "Directors, coordinators—it seemed that everyone was talking about it."
Curious, Dr. Huene-Johnson decided to give PD 360 a try. After doing some research, and signing up for a free 30-day trial, the professional development tool was purchased for all Title 1 schools in CCPS. Within little time, Dr. Huene-Johnson began to understand what all the talk had been about. Based on the impact it was having on Title 1 schools, in the 2011-2012 school year CCPS ordered PD 360 for every site in the district.
"Before we purchased PD 360, I remember thinking that all the things I had heard were too good to be true," she says. "It couldn't possibly be that wonderful. Then I found out for myself that it is true! PD 360 is everything they said and more."
Dr. Huene-Johnson and the educators at CCPS have used PD 360's professional development tools to cultivate better professional growth plans, improve professional learning communities, better teach English language learners, and drive more enthusiastic teacher engagement.
"PD 360 has brought a collaborative spirit to schools and teachers as it opens up dialogues," says Dr. Huene-Johnson. "They are talking more and sharing ideas with each other. The real growth occurs with the discussion that follows as teachers take time to reflect upon their work. It's safe to say that PD 360 has significantly raised the level of how Collier County Public Schools think of student learning and achievement."
Anyone can join the School Improvement Network online community for free and receive a free 30-day trial of PD 360, the world's largest online video and professional development distribution network for educators, just by logging on to http://www.schoolimprovement.com and clicking on the free trial button.
About School Improvement Network
Founded in 1991 by teachers, the School Improvement Network provides comprehensive, research-based professional development anytime, anywhere. As the home of The Video Journal of Education, PD 360, Observation 360, the Learning 360 Framework, Equity 360, and Common Core 360, School Improvement Network resources focus on the most relevant topics, feature the top experts, and show educators how to put theory into practice. School Improvement Network works with thousands of schools and districts in every state and around the world and has visited over 3,500 classrooms to document best practices in action. Learn more at http://www.schoolimprovement.com.
About PD 360 • Practical, Scalable, Measurable
PD 360 is the multi-award winning, leading online, on-demand professional learning resource for schools and districts. With 1,800 videos on 117 topics from 120 experts, PD 360 has the largest online community of educators, with over 822,000 subscribers. The innovative PD 360 videos are unique and class-leading because of the quality of production, and each is research-based with classroom examples of best practices. The videos are also relatively short in nature (approximately 6-12 minutes in length) allowing educators access to "snack-able" content that is easy and accessible to view and implement.
Teachers, administrators, professional learning communities, coaches, mentors, instructional leaders, and paraprofessionals have available at their fingertips hundreds of indexed and searchable video segments that present real, best-practice classroom examples and feature respected education experts, such as Michael Fullan, Rick DuFour, Doug Reeves, Rick Stiggins, and many others. Educators can instantly find the help they need on nearly every topic, including differentiation, assessment, English language learners, leadership, and more. PD 360 can also be used to create a structured learning experience for an individual teacher, a PLC, or even an entire school. PD 360 bridges the gap between training and classroom implementation with job-embedded follow-up, tracking, and reflection tools. The online platform gives educators access to an online community of teaching professionals that allows interaction and collaboration either within a district or across the United States and the world. PD 360 includes over 1,800 research-based video learning segments and is the most comprehensive web-based library of professional development resources available. See a demonstration at http://www.pd360.com.
School Improvement Network, PD 360, and their respective logos are trademarks of the School Improvement Network. All other trademarks and registered trademarks are the property of their respective owners.
Press Contact:
Duane Sprague
School Improvement Network
801-758-9546
duane.sprague(at)schoolimprovement(dot)com
# # #