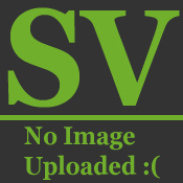 No matter the location, anytime I can connect with others in recovery, its a good thing!
United States (PRWEB) March 09, 2012
As many people know, it is always easier to cope with a challenge when an individual has someone that can help support them and that has been in the same situation. This is why meetings and support groups are always so helpful to everyone, regardless of where one is on the path to recovery. Now, in addition to attending meetings and receiving support in person, those who are fighting to maintain sobriety have an easy, informative, online location to receive support and help others maintain their sobriety. This new site is a web based means of support for individuals who seek to reach out to others who are trying to become and remain sober. The website is really a Sober Community that seeks to provide its members with many resources to help them in "finding, maintaining, and sharing in their sobriety."
While it is important to continue to work with support groups and attend meetings in person, this new website provides a place for everyone that is walking the road to recovery from alcoholism and other 12 Step groups, from all over the world, to meet online at any time of the day or night in a free and confidential environment to expand the network of support available to them and other who embrace sobriety. One of the hardest steps in beginning the journey to sobriety is for individuals admitting that they have a problem and that they need help. It is far easier to take that step and to continue walking on the path of sobriety when they have others who are walking the same path with them. This site helps everyone to know that they are not alone in their struggle and it helps to connect fellow suffers with each other for strength and support.
As long as an individual has computer and internet access, this website will provide them or their family and friends a vast array of resources to help them obtain sobriety and remain sober. Some of the resources include online chat, a community forum, blogs, and events. These resources help affected individuals support one another in "real-time". While online, members can post questions, write about and post information about their daily struggles, talk with one another about their day, or submit motivational material that they have found personally helpful. This online, social, network is completely free of charge, practical, and private for all, and its content is driven by the members of its community.
To sign up for a free account, or to learn more about how this online community can help everyone in the fight to remain sober please visit their website at http://www.sobervillage.com.