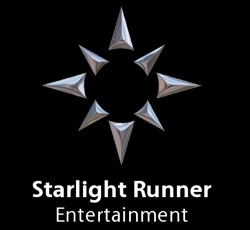 New York, NY (PRWEB) March 07, 2012
Starlight Runner Entertainment (http://www.starlightrunner.com), one of the world's leading producers of highly successful transmedia franchises, today announced its creative partnership with Medieval Media Inc., a wholly owned subsidiary of Parallax Film Productions (http://www.parallaxfilm.com), and Agentic Communications (http://www.agentic.ca), for the execution of online and social media content around the new Canadian History Television network series, Battle Castle (http://www.battlecastle.tv), airing Thursday evenings at 9:00 p.m. ET on History Television . Providing strategic counsel to Medieval Media for development of the Battle Castle's "Masters of Constantinople" game, other web games, virtual castle tours, social media channels and more, Starlight Runner advised on the creative development of the show's various platforms for an unrivaled interactive viewer experience, including 3D-ready content both online and for broadcast TV.
Battle Castle brings to life mighty medieval fortifications and the sieges they served to resist, chronicling the history of legendary castles that defied the limits of military technology and shifted the power of empires. An unrivaled experience for anyone fascinated by medieval culture, Battle Castle puts viewers behind the walls of these strongholds as they rise, fall and resist the onslaught of medieval armies.
Raising the profile of Canadian programming for an increasingly sophisticated and demanding global audience, Parallax Film Productions Executive Producer Maija Leivo and President / Founder Ian Herring along with digital media partner Agentic Communications and its Creative Director Phillip Djwa, tapped the expertise of Starlight Runner's Transmedia Producer Caitlin Burns for creative guidance in the production of a highly compelling, interactive experience around the program. Harnessing Starlight Runner's talent for developing deep mythologies and cohesive storylines, the partnership embodies a growing collaboration between the Canadian and US entertainment industries to deliver highly competitive and impactful multi-platform experiences for today's discerning television audience.
The Battle Castle broadcast property consists of six episodes, each taking an in-depth look at the inner workings of a medieval castle, its construction, defenses, battle mechanisms and the outcomes of each edifice's bloody sieges. Viewers engage deeply with the program through an online game, virtual castle tours, behind-the-scenes materials and more on the Battle Castle site – a vision executed in tandem with digital media company Agentic Communications – adding depth and richness to the series. A full interactive narrative adventure game, "Masters of Constantinople," will also be playable and Android tablet-compatible launching February 23, 2012 at the show's premiere.
"Battle Castle engages viewers and pulls them into the thick of medieval battle, and Caitlin Burns and her team at Starlight Runner contributed to the production of an unprecedented level of multi-platform content for the series," said Jeff Gomez, CEO and founder of Starlight Runner Entertainment. "As a true example of superb transmedia storytelling, every element of the show, game, website, and virtual tours works together cohesively to make the audience relive castlery and siege through the eyes of a warrior."
"Battle Castle has provided an unprecedented opportunity for everyone associated with the project to test and execute the theory of transmedia storytelling across multiple platforms for factual programming," said Maija Leivo, Executive Producer for Parallax Film Productions. "The best part is Jeff Gomez's aspirational message not only applies to the stories of our castle builders and defenders, but also for all of us as Battle Castle world creators. It has been thrilling to work with all of our collaborators at home and abroad to share the Battle Castle experience."
About Starlight Runner Entertainment
Starlight Runner Entertainment, Inc. (http://www.starlightrunner.com), founded by Jeff Gomez and Mark Pensavalle, is the world's leading creator and producer of highly successful transmedia franchises, maximizing the value of entertainment properties and consumer brands by preparing them for extension across multiple media platforms. Starlight Runner Entertainment also produces animated and live-action feature films, as well as digital content. The company packages books, comics and graphic novels, and develops videogames and alternate reality experiences with world-renowned partners and clients. Since the company launch in 2000, Starlight Runner has been commissioned by corporate giants including Disney (Pirates of the Caribbean, Tron Legacy), Hasbro (Transformers), 20th Century Fox (Avatar) and Coca-Cola (Happiness Factory), offering guidance on how to expand and broaden storyline universes of intellectual properties that can then be marketed in concert across a variety of platforms.
About Parallax Film Productions
Parallax Film Productions (http://www.parallaxfilm.com) delivers factual and dramatic programs to broadcasters all over the world. They specialize in history, science and engineering documentaries, and produce content in HD and 3D for multiple media platforms.
Broadcasters include Discovery Channels (US, Canada and International), National Geographic Channels (US, Canada and International), History Channel (US), Channel 4 (UK), FIVE (UK), DMAX (Germany), RAI (Italy), TV Asahi (Japan), PBS NOVA and Nature, History Television (Canada) and others.
About Agentic Communications
Agentic Communications Inc. (http://www.agentic.ca) is a digital media agency with a focus on progressive storytelling and thoughtful technology. Since 2000, Agentic has worked with hundreds of clients to plan, design, and build their digital website ecologies. With a strong focus on Transmedia properties, Agentic has worked with the National Film Board of Canada, the 2010 Olympic Games in Vancouver, Shaw Media, APTN, and CBC.
Press Contacts
Starlight Runner Entertainment
Mark Lindsey, Miller PR
(323) 761-7237
mark(at)miller-pr(dot)com
Parallax Film Productions
Nicole Tomlinson
(604) 531-2244
Nicole(at)parallaxfilm(dot)com
Agentic Communications Inc
Phillip Djwa
(604) 255-2131, x101
Agentic-info(at)agentic(dot)ca