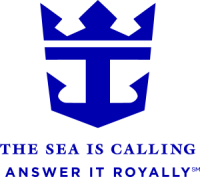 London, UK (PRWEB UK) 6 March 2012
Royal Caribbean International is celebrating an addition to its spring and summer UK deployment - in May 2013 the 3,114-guest Adventure of the Seas will offer cruises from Southampton alongside the 3,634-guest Independence of the Seas, based in Southampton for its fifth season offering some amazing cruise holidays.
Dominic Paul, vice president and group managing director, Royal Caribbean International, EMEA, explains:
"The UK cruise market has long been a success story for Royal Caribbean International and doubling the number of ships sailing from Southampton is another great milestone. Royal Caribbean International is fiercely proud to have changed the face of UK cruising with the introduction of activity-packed ships offering rock climbing, ice skating, surfing and much more. Not only does having both Adventure of the Seas and Independence of the Seas sailing from Southampton mean we can offer a greater variety of cruise holidays from the convenience of a UK port, but it also means we continue to demonstrate our commitment to the UK market, and the port of Southampton."
Royal Caribbean International first based a ship in Southampton in 2005 with the 2,435-guest Legend of the Seas and this has since steadily increased with larger and larger ships calling the cruise city home. 2013 is the first year that two Royal Caribbean International cruise ships will be based from Southampton.
In 2008 the world's largest cruise ship at the time – Independence of the Seas – launched from Southampton and has remained based from the port during the spring and summer months of the year ever since. The addition of Adventure of the Seas to Royal Caribbean International's UK deployment sees the cruise line offer more Mediterranean, Northern Europe, Iceland, Baltics and Canary Island cruises than ever before.
When Adventure of the Seas arrives in Southampton on 24 May 2013 the ship will offer a series of seven, 12, 13, 14 and 16-night cruises. An early booking offer allowing savings of up to £500 per stateroom will apply to all Adventure of the Seas cruises booked before 31 May 2012 when the new deployment goes on sale on 20 March 2012.
Itinerary highlights from the new Adventure of the Seas UK-based 2013 season include:

Seven-night France and Spain mediterranean cruise departing Southampton and calling at Vigo, Gijon and Bilbao in Spain, and Le Havre for Paris in France available from £599 based on 24 May 2013 departure
A 12-night Baltic cruise featuring destinations such as Oslo, Copenhagen, Tallinn, Helsinki and an overnight stay in St Petersburg departing Southampton from just £999 based on a 31 May 2013 departure
A 14-night Mediterranean Cities cruise departing Southampton on 7 July and 13 October 2013 with ports of call in Malaga, Cannes, Barcelona, Palma de Mallorca, Valencia, Cartegena, Lisbon and Vigo from £1,199
The early booking offer allows for savings of up to £500 per stateroom on cruises of 15 nights or more, save £400 on cruises of 11-14 nights, and save £200 per stateroom on all cruises between six and ten nights in duration. A deposit of just £150 per person secures the early booking price, and protects from any future price increases. Plus, Royal Caribbean International is also offering a number of value added options for guests including free car
parking in Southampton, free coach travel to UK departure ports, and low prices on regional flights to UK departure ports on all cruises booked of ten nights or more as part of the early booking deal.
All prices quoted are based on the savings allowed by early booking offers. Price offers only apply for bookings made before 31 May 2012.
Adventure of the Seas features an in-line skating track, an ice skating rink, a rock climbing wall, a street of shops and restaurants running through the center of the ship, extensive family facilities, and a host of restaurants from fine Italian dining to casual burger bars.
On 2 May 2013 Independence of the Seas will arrive in Southampton following a dry dock enhancement and will offer a series of new itineraries including more shorter cruises such as two-night cruises le Havre for Paris and three night cruises to Le Havre for Paris and Zeebrugge for Bruges. Independence of the Seas will also offer eight night cruises to Norway, 14-night Norway and Cork cruises, various 14-night Mediterranean cruises, and 12 night Canary Islands cruises.
For more information on Royal Caribbean International, Adventure of the Seas and Independence of the Seas please visit Royal Caribbean, call 0844 493 2061, or talk to your travel agent. Travel professionals should visit cruisingpower.co.uk.
Media Enquiries:
RCL Cruises Ltd: Louise James (louisejames(at)rccl(dot)com) and Surinder Manku (smanku(at)rccl(dot)com) on 01932 834 200
Siren Communications: Sarah Rathbone (sarah.rathbone(at)sirencomms(dot)com), Matt Chandler (matt.chandler(at)sirencomms(dot)com), Stacey Stockwell (stacey.stockwell(at)sirencomms(dot)com) or Sally Crossley (sally.crossley(at)sirencomms(dot)com) on 0208 237 1210 / 07595 055 882
About Royal Caribbean International:
Royal Caribbean International is a global cruise brand with 22 innovative ships, calling on more than 270 destinations in 72 countries across six continents. The line also offers unique cruise tour land packages in Alaska, Canada, Dubai, Europe, and Australia and New Zealand.
Royal Caribbean International is part of Royal Caribbean Cruises Ltd., a global cruise vacation company that also operates Celebrity Cruises, Azamara Club Cruises, Pullmantur, CDF Croisieres de France, as well as TUI Cruises through a 50 percent joint venture with TUI AG. The company owns a combined total of 40 ships and has one under construction and one under agreement.