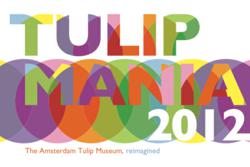 BRIDGEPORT, Conn. (PRWEB) March 07, 2012
The Amsterdam Tulip Museum has been reimagined, redesigned, and will reopen with all new exhibits at its new location on April 25, 2012. The museum is in the heart of Amsterdam on 116 Prinsengracht, two doors down from its old location, and just steps away from the Anne Frank House. The new museum will feature approximately 2,200 square feet of exhibit space that includes seven galleries, a theatre, and a flowerbulb shop. Visitors will learn the fascinating history of the tulip — from its origins in the Himalayan Highlands to its cultivation in the Dutch Lowlands — through artifacts, newly commissioned films and art objects, and displays designed to be engaging as well as informative.
COLORBLENDS®, a Bridgeport, Conn. flowerbulb wholesaler, sponsors the museum with support from FLUWEL, a Dutch bulb company. COLORBLENDS founder, Tim Schipper, saw the need for a museum that celebrated Holland's unofficial national flower in Amsterdam — rather than in distant growing fields that are more difficult for tourists to visit. Creating this museum has been a labor of love for this entrepreneur and tulip aficionado.
"We opened the first Amsterdam Tulip Museum in 2004, but eventually realized that if we wanted to do justice to the compelling story of the tulip, we needed to start over in a larger space with an entirely new approach," Tim Schipper said. "We hired an Amsterdam-based curator and architectural firm to work together with local artists, filmmakers, and craftspeople to create a museum that is interactive, illuminating and capable of igniting the imagination of visitors from around the world."
The architectural firm of NEZU AYMO designed a museum that not only celebrates the beauty of the tulip, but also promotes learning through experience throughout its different galleries. "Our client's goal was to make the museum a continuous flow of varied tulip experiences," architect Skafte Aymo said. "And our greatest challenge as architects was being tasked with designing exhibit spaces that had the ability to transport visitors to different times and places in history without leaving the museum."
The Amsterdam Tulip Museum is planning a party to celebrate its grand re-opening at the museum on April 25, 2012. Members of the press can visit http://www.tulipmania2012.com to find fact sheets, logos, high-resolution images of the museum, and more.
About Amsterdam Tulip Museum
The Amsterdam Tulip Museum brings the fascinating history of the tulip and the story of its cultivation to life through engaging exhibits for visitors of all ages. Located in the Jordaan district of Amsterdam at 116 Prinsengracht, the museum is open daily from 10-6; closed on Queen's Day (April 30) and Christmas Day (December 25). Admission is €6 Adults; € 4 Students; €15 Families The museum's shop, which does not require an admission fee, offers unique gifts, books, and handcrafted items, along with bulbs in season. In addition, visitors from the USA and the EU may place bulb orders year-round for fall home delivery. For more information, visit http://www.amsterdamtulipmuseum.com, or call 011 +31 (0) 20 421 00 95 from the U.S.
About COLORBLENDS
Tim Schipper, a third generation bulb merchant, founded COLORBLENDS in 1984 to sell top-quality flower bulbs directly to gardeners at wholesale prices via its website and catalog. COLORBLENDS specializes in creating beautiful pre-blended combinations of tulip bulbs that create jaw-dropping spring flower displays it calls, "NATURE'S FIREWORKS®." For more information, visit http://www.colorblends.com, or call (888) 847-8637.