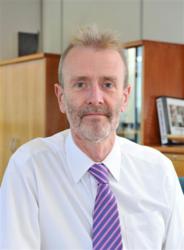 The key change I made at Briggs when I joined the company in 2005 was a cultural one. I'm a firm believer that a business is successful if its employees are engaged.
(PRWEB) March 16, 2012
Recent news that the West Midlands is leading the recovery in the private sector, helped by a resurgence in manufacturing, has been welcomed by leading business turnaround expert Richard Close as Briggs Equipment, for which he is CEO, announces a tenfold profit increase for 2011.
Richard, who took over the running of the materials handling equipment supplier in 2005, has taken the company from a loss-making organisation to a profit generator, the latest in four loss-making companies Richard has brought into multi-million pound profit.
Profits posted by the company under Richard's management increased tenfold last year, from £300,000 in 2010 to £3million in 2011, whereas turnover increased by 17%. In addition, the company won a number of new contracts, bucking the national trend in the sector.
Richard Close said: "Manufacturing and industry in the UK has been through a number of years' doom and gloom and 2011 was no different. With news on a daily basis about the decline in UK manufacturing, we've had to work smarter, taking a more flexible approach in order to ensure the customers' needs are always satisfied."
Richard highlights his tips for business growth in tough economic times, having achieved business transformation for Briggs.
He said: "The key change I made at Briggs when I joined the company in 2005 was a cultural one. I'm a firm believer that a business is successful if its employees are engaged."
Richard states his top tips to help [business leaders achieve turnaround:

Allow talent to flourish and empower people. It's a cliché but people are a company's biggest asset. Providing an environment where people are invited to better themselves makes a huge impact on self-confidence and therefore performance.
Encourage responsibility and autonomy – employees should take responsibility for their decisions and actions and managers should be trusted to manage. By empowering them you will reap the best results.
Have a vision and stand by business plans to achieve it – never take a short term view even if it bears a quick wins financially, especially if it conflicts with the business plan or company ethics.
Be single-minded when it comes to customer service; it's the most important selling point of every business and business decisions should always be focussed around it.
Challenge the status quo – just because something's always been doesn't mean it always has to be. Don't be afraid to make changes, even to business structure, and take the business in a new direction or diversify to increase revenue streams.
Richard is also confident for a prosperous 2012, with business forecasts for the first quarter of the year looking even more promising. He plans to initiate a number of developments including the launch of the Briggs Academy – a training programme designed to help staff reach their full potential in their careers. He concluded: "I strongly believe that the academy initiative is something that is essential for the business to adapt to future needs of our customers."
About Richard Close
Richard Close, a highly experienced international business leader, has more than 30 years' experience turning around the fortunes of businesses. Currently working as the chief executive of Briggs Equipment, the UK's leading independent service provider and materials handling equipment supplier, Richard has transformed four loss making businesses into multi-million pound profit making organisations.
Richard is an inspiring leader, encouraging employees and managers to be involved in the decision making and success of the business. Richard also likes to inspire young people in the workplace, encouraging passion and enthusiasm amongst today's more disadvantaged generation.
For more information about Richard, visit http://uk.linkedin.com/in/richardhclose
Briggs Equipment UK
Briggs Equipment UK Ltd is a leading materials handling service provider and sole distributor in Great Britain of Yale Materials Handling products. Proving a wide range of equipment for a broad