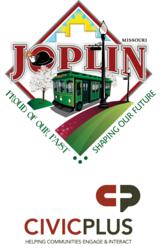 It is our goal to rebuild our website to not only be comprehensive and easy to navigate, but also a resource for our citizens to respond to the City.
Joplin, MO (PRWEB) March 08, 2012
Nearly a year after one of the deadliest tornadoes in U.S. history struck Joplin, Mo., government website developer CivicPlus will host a weekend Hackathon with the City of Joplin to create new website technology and design features focused on community engagement and emergency management.
Website designers and developers across the nation are invited to form their own teams of up to five people and join CivicPlus in Joplin's City Hall, April 27 – 29, 2012, for a creative and inspirational event. The result will be a new official government website for the City of Joplin, and a citizen engagement model for cities and counties around the world. Interested teams can apply at http://www.joplinhackathon.com by March 30, 2012.
"Keeping the public informed is a priority for the City every day, but that priority became magnified immediately following the tornado," said City Manager Mark Rohr. "Through this Hackathon, and in working with CivicPlus, it is our goal to rebuild our website to not only be comprehensive and easy to navigate, but also a resource for our citizens to respond to the City by sending us their concerns, ideas and ways to improve the City. Ultimately, when the site is completed, visitors will be able to find information quickly, whether they are looking for meeting agendas, activities in Joplin, building permits or critical information during a disaster."
CivicPlus serves 40 million citizens in more than 1,000 cities and counties across the United States, Canada and Australia, and has a history of helping local governments prepare for and manage communications during emergencies.
"As a technology business in a neighboring state, headquartered in a town with demographics and tornado risks very similar to Joplin, we wanted to reach out and help in the best way we could," said Ward Morgan, founder and CEO of CivicPlus. "CivicPlus specializes in helping local governments connect with their residents, and the Hackathon is a fun, energetic venue where many talented individuals who also want to help Joplin can work together to produce amazing results for the City."
Inspired by the company's participation in the 2011 New York City Hackathon, the Joplin event is modeled after a similar Hackathon CivicPlus held for its hometown of Manhattan, Kan. last fall. In addition to the design and functionality created during the Hackathon, CivicPlus will donate its CivicPlus Premium Website Package, which includes ongoing best-practice training, 24/7 support, and a waiver of annual maintenance, support and hosting fees for as long as the City and CivicPlus remain in partnership.
The Joplin Hackathon will begin with registration and a kick-off celebration at 5 p.m. on Friday, April 27. The competition will close at 2:00 p.m. on Sunday, April 29 with judging and awards following. A panel of distinguished judges will evaluate the prototypes and distribute prizes for best overall design and best functionality in two categories – emergency management and community engagement.
City residents and business owners also are encouraged to submit ideas on what they would like to see in the City's new website. Ideas and digital photos may be posted on the Joplin Hackathon website at http://www.joplinhackathon.com.
Teams interested in participating in the event may visit the Joplin Hackathon website for details and to submit their applications by Friday, March 30, 2012. CivicPlus and the City of Joplin will pre-qualify teams and notify them of acceptance by Monday, April 2.
The new website is expected to launch the week before the one-year anniversary of the tornado when the eyes of the nation will be on Joplin as residents remember and honor the victims and heroes of this tragedy.
About CivicPlus
Based in Manhattan, Kansas, CivicPlus transforms municipal websites into powerful two-way communication platforms that let citizens talk to and participate in local government. The company invests more than $1 million each year to research and develop new customizable, integrated eGovernment applications. The innovative CivicPlus Government Content Management System™ now offers more than 60 applications including Citizen Request Tracker™, MuniMobile™, Facebook and economic development tools. Founded in 2001, CivicPlus was selected by Inc. Magazine as "One of the Fastest-Growing Privately Held Companies in the U.S." in 2011, and is a recipient of the Center for Digital Government's Best Fit Integrator Award for delivering extraordinary digital solutions to public IT projects. For more information, visit http://www.civicplus.com.
###