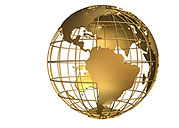 HongKong, HongKong (PRWEB) March 07, 2012
The CEO of InvestTechFX reported today that MT4 platform that allows traders access to the market has another important element to it – this is "scalping". There are No Dealing Desks, like InvestTechFX and there are Dealing Desks that allow the brokers to trade against their clients to pad profits and "create the market" too. InvestTechFX is known for the industry leading 0.5 pip spreads that offers no limitations or restrictions with an ECN and STP feed to the market, which is ideal to support traders who wish to scalp.
InvestTechFX states that online forex scalping involves opening and closing a position in seconds or minutes for a few pips of profit. Even though scalping involves the use of leverage and higher leverage means higher risk, the short period of time a forex scalper is in a trade decreases the exposure risk due to the holding of a position. If done correctly, scalping provides this additional degree of "risk control" that is not even present in regular day trading. InvestTechFX offers the flexibility for traders to switch to and from scalping groups and regular account groups along with leverage between 1:100 to 1:500 which is a great benefit to the client's ultimate profitability.
MT4 has become the standard among many forex traders. In certain instances, there may be issues scalping with the platform licensed under some brokerages that are market makers trying to "bet against you" to earn profits. InvestTechFX offers the MT4, in a lighter side is to be used for scalping the forex market without any limitations or restrictions, an electronic communications network (ECN) or straight through processing (STP) feed must be used to set up to suit any kind of trader or scalper whether you are an expert or novice.
Today, many online forex traders manually trade, i.e. scalping and the advancements in this regard to information technology and algorithms which compute robotic trades that analyse chart patterns for you. An excerpt from investopedia explains:
"A computer program based on a set of forex trading signals that helps determine whether to buy or sell a currency pair at any one time. Forex robots are designed to remove the psychological element of trading, which can be detrimental."
The MT4 allows traders to implement their own robots into the system which has given birth to another breed of scalpers and can be summed up into two categories the system trader or automated scalper. Many scalpers create forex robots or trading algorithms that are fully or partially automated, increasing execution efficiency and available trading opportunities for the client. InvestTechFX realized the potential for such traders and now allow traders to also use EA within their MT4 platform to increase their chances of in increasing profits.
This is a quick method involving the quick opening and liquidation of positions. The term "quick" is imprecise, but it is generally meant to define a timeframe of about 3-5 minutes at most, while most scalpers will maintain their positions for as little as one minute.
To scalp successfully, technical chart analysis is critical to currency trading - especially for pinpointing entries and exits - and creating a comprehensive trading strategy, which most of the traders do to manage their positions. The forex market is driven primarily by the economic and geopolitical news of the day which is well covered by InvestTechFX analysts and news team. The key is governmental economic data such as the latest employment statistics, infrastructure management, GDP growth rates, trade balance reports, international trade policies, inflation readings and interest rate announcements. These reports are typically released every month and can been previewed on economic calendars. In FX trading, headline economic data really does move markets, and currency traders can take advantage of that fact. More importantly, individual traders often have a decided advantage in reacting to the news faster than the larger corporate and hedge fund players.
Online Forex trading is a multifaceted affair that requires both fundamental knowledge and technical expertise. Not only is scalping on economic news possible, it can be highly lucrative - as long as the trader pays attention to technical as well as fundamental. Like all worthwhile ventures in life, scalping fundamentally is not easy to achieve.
Not every broker is accommodative to scalping. Sometimes this is the stated policy of the firm, at other times the broker creates the conditions which make successful scalping impossible. It is important that the novice scalper knows what to look for in the broker before opening his account.
InvestTechFX has been pioneering in online forex trading for 10 years and promoting its cutting edge MetaTrader software trader development for over a decade. InvestTechFX has always aspired not only to lead the industry, but to set standards and benchmarks for its clients. It has established itself with a reputation of excellence and commitment to be a high-value partner for its clients providing them with innovative products, professional support and services while meeting our obligations to society and the environment.
With over twenty years of experience in forex and stock trading InvestTechFX has maintained a service where traders do not need to have a million dollar account at a financial establishment to get access to a super powerful, trend-following trading techniques.