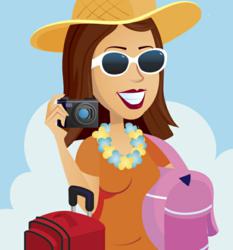 Ultimately, families want to feel that they in a "home away from home
Natick, MA (PRWEB) March 13, 2012
Family Travel Magazine, the new family travel website recently launched by popular Boston mom blogger Jodi Grundig, has just announced the results of a reader poll of hotel amenities that families really want. The surprising results showed that many hotel guests prefer the smaller amenities, like in-room refrigerators and microwaves, to larger amenities like pools.
While some families chose more popular amenities like on-site restaurants, WiFi, location, and pools, many would rather have easy-to-implement amenities like childproofing gear, extra rollaway beds, robes, comfortable pillows, mini-fridges, microwaves, and toaster ovens.
"Ultimately, families want to feel that they in a "home away from home", said Grundig. "They want to be comfortable, with simple but important amenities that make life easier while on the road".
This poll is just the first of a series of reader polls planned in the coming months. Visit Family Travel Magazine for more information.
About Family Travel Magazine
Family Travel Magazine features reviews of family travel destinations, including resorts, theme parks, and restaurants. Website visitors discover where to stay, eat, play, and find the best deals. Families can use the site to learn about the best family travel destinations when planning for Spring Break or other school vacations. They'll also find tips on the best travel products to purchase and bring along on their family vacation.