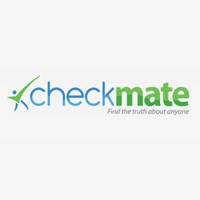 Despite the strong numbers, Instant Checkmate expects an improved rate of growth in the next fiscal year.
Las Vegas, Nevada (PRWEB) March 14, 2012
Instant Checkmate announced that it has achieved a 17% month-over-month subscriber growth rate for the last consecutive 24-month period in a recent shareholder's meeting. The rate of growth surpassed the company's target growth rate set in 2009 by 7% per month, making it a fast riser in the information broker industry, and already one of the largest companies in consumer background checks.
Despite the strong numbers, Instant Checkmate expects an improved rate of growth in the next fiscal year. New consumer products are slated to launch in the first and second quarter, and improvements in customer service, systems, and marketing were rolled out in the final quarter of 2011 that have already made an impact on the company's earnings. Improvements in subscriber retention rates; a metric used to forecast future earnings, and increased direct sales have the company optimistic about future growth. The new target growth rate was announced at 20% month-over-month during the meeting.
Instant Checkmate's aggressive rate of growth is partially facilitated by increased consumer demand for straightforward, cost-effective background checking services in the marketplace. The substantial adoption of the Internet has made it easier for predatory criminals to create innocent online personas, and paint a detailed and deliberate picture of themselves that oftentimes is not the whole truth. Moreover, individuals increasingly are meeting new people online through dating websites, social media platforms like Facebook and Twitter, and other various destinations on the web.
"Consumers are choosing Instant Checkmate because they have a need to know about the people around them," says Michael Smith, Customer Relations Manager for Instant Checkmate. "People are extremely mobile today, and it is still relatively simple to conceal unflattering details about your past. With Instant Checkmate's background checking services, our members have instant access to millions of criminal, sex offender, and other public records that can expose new acquaintances, neighbors, and personal service providers who have a criminal background they are hiding."
Instant Checkmate instantly generates comprehensive background reports on any individual, by simply typing in the person's name and state of residence. The report information is compiled from a variety of sources at the national, state and local levels, and includes criminal background checks, sex offender registry checks, vital statistics, business records checks, and other information that is stored in both public and private databases.
"Access to public records has never been better," says Smith, "but ironically, important information about any given individual is scattered in hundreds or even thousands of different databases, leaving the average consumer at a distinct disadvantage when trying to research an individual." According to Smith, Instant Checkmate searches millions of records on behalf of their customers while offering them full anonymity, and returns a comprehensive, accurate report. Consumers then have the ability to use the information to make more informed decisions about the people they associate with.
"With help from Instant Checkmate, conducting a background check has never been easier," says Smith. "Our goal is to provide the most reliable, accurate information to our customers in an easy-to-access and easy-to-understand format."
About Instant Checkmate
Instant Checkmate is a subscription based background checking service, recently awarded a top rating by the Southern Nevada Better Business Bureau. With Instant Checkmate, subscribers can create a background report on an individual that includes checks of federal, state and local records, criminal records, sex offender registries, and other publicly available records. For more information about Instant Checkmate, please visit http://www.InstantCheckmate.com. Connect with Instant Checkmate on LinkedIn at http://www.linkedin.com/company/2337928, on Facebook at http://www.facebook.com/instantcheckmate, Instant Checkmate on Google Plus at https://plus.google.com/100577745234770165656, or follow the company on Twitter at http://twitter.com/instntcheckmate.