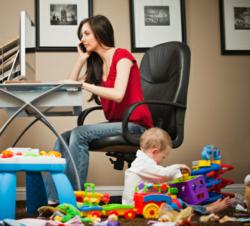 Cambridge, MA (PRWEB) March 15, 2012
Every aspect can now be found in social networking sites. They are the extensions of society, and every personal profile has certain individualities. The Chatwing chat widget operates under this premise. Developers of Chatwing believe in the potential of social networking sites such as Facebook and Twitter. That is why they integrated a social network log-in method in all Chatwing widgets.
Chatwing may be similar to other free chat widgets, but it has a unique punch that outwits any other else. One of the strong features of Chatwing is its obvious simplicity. According to a collective study, installation of the widget took only few minutes, depending on the computer's internet connection. The usage of complicated commands was eliminated. It has been proven that complicated installation methods made users irate, leading to 'rank death' of several widgets globally.
To install Chatwing, the user must register his blog's domain name and set up an official account. Following that, customization takes place. The user can customize the size, color, and name of the widget. Embedding is the last step and once that is accomplished, the widget will go live in few seconds. Rank improvement of the website is usually visible after one or two days, depending on the content.
Whenever users log in with their Facebook or Twitter accounts, they get to exchange information with other people. This is useful especially if a user wants to promote his Facebook page in many ways possible. Twitter users, on the other hand, can find more active followers through Chatwing.
The Chatwing study also indicates that online entrepreneurs benefited a lot from the exchange of information. They generated enough prospects, which in turn, lead to more sales and timely feedbacks. Many people also relied in website chat to expand their knowledge. Chatwing offers two-pronged benefits: entertainment and information delivery through websites.
People also loved Chatwing's avatar displays and emoticons. According to them, the emoticons spiced up every conversation they had. Some people even commented that Chatwing brought a new free chat experience to the Internet crowd.
About Chatwing.com
Chatwing.com has developed live chat software for websites and blogs. The Chatwing.com website offers users the ability to signup and create a customizable live chat feature in 1 minute or less. Users have the ability to customize the size, color, and fonts of the chat product. The ability to chat via social media accounts such as Facebook and Twitter enable Chatwing to offer a personal and unique real-time experience to all sites. Chatwing is 100% free web software.
http://www.chatwing.com
http://www.facebook.com/chatwing
http://www.twitter.com/chatwing