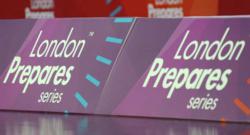 We are now in the home straight and having staged 31 successful test events we are in a good position as we head towards the Games themselves
(PRWEB) March 14, 2012
Tickets to five of the final London 2012 test events go on sale tomorrow, 15 March, at 10.00am.
This will give the general public a unique opportunity to watch international sport in world class venues in the Olympic Park prior to the Games.
Tickets priced from £3-£20 will be available for Synchronised Swimming, Hockey, Wheelchair Tennis, Water Polo and Paralympic Athletics.
Synchronised Swimming, taking place in the Aquatics Centre from 18-22 April, will see Great Britain compete alongside world-class teams including Russia, the current Olympic and World Champions.
From 2-6 May, some of the world's best men's and women's Hockey teams including Australia, the world's top ranked men's team, Argentina, the current women's world champions, and both Great Britain's men's and women's teams, will play a crucial part in testing the Riverbank Arena.
In the Water Polo Arena, from 3-6 May, the Great Britain women's team will line up alongside teams from Australia, USA and Russia. At the same time, 40 Wheelchair Tennis players from around the world will take part in the first competitive tournament at Eton Manor in the Olympic Park.
On Tuesday 8 May more than 200 Paralympic athletes from 50 nations will battle it out in track and field events in the Olympic Stadium.
Additionally, the British Universities & Colleges Sport (BUCS) Visa Outdoor Athletics Championships will take place in the Olympic Stadium from 4-7 May with tickets available to members of BUCS.
On Saturday 5 May a special ticketed event called '2012 Hours to Go: An Evening of Athletics and Entertainment' will follow on from the BUCS Visa Outdoor Athletics Championships. After the Athletics has finished, a celebrity host will be joined by famous faces including Olympians and Paralympians for a series of stunts, games, challenges and prizes. Tickets also go on sale tomorrow, 15 March, at 10.00am priced at £20 and £10.
All tickets are available from http://www.ticketmaster.co.uk/londonpreparesseries
Five further test events - Wheelchair Rugby, Shooting, Paralympic Archery and Boccia - will take place in April and May with access available to local residents, members of National Governing Bodies and athletes' friends and families.
The world class sporting events, part of the London Prepares series, will give the London 2012 Organising Committee (LOCOG) the chance to test elements including venue operations, spectator flows, workforce, security, the field of play, scoring, timing and results.
The events will also give LOCOG the first opportunity to test the Olympic Park's common domain, the spectator areas between the five venues which will be operating concurrently, when more than 70,000 spectators visit the Olympic Park on Saturday 5 May.
Debbie Jevans, London 2012 Director of Sport, said: 'We are now in the home straight and having staged 31 successful test events we are in a good position as we head towards the Games themselves. As with all our test events we will be testing a range of our operations including field of play and also our workforce. During our programme of six events in the Olympic Park over a seven-day period we will also be able to focus on our overall Park operations outside the sport venues and this will be invaluable.'
Tickets to the Football test event, to be held at the City of Coventry Stadium on 23 April, are on sale now from http://www.theticketfactory.com/footballtournamentqualification or by telephoning 0844 338 800 and from http://www.ticketmaster.co.uk or by telephoning 0844 277 0700.
UK Sport's World Class Events Programme supports the Visa London Disability Athletics Challenge. As a global sponsor of the Olympic Games since 1986 and the Paralympic Games since 2002, Visa continues its support for the London 2012 Games with individual sponsorship of five of the remaining test events. Visa (debit, credit, prepaid) is the only card accepted for online ticket sales for these London Prepares series events.
Ticketed test events:
Apr 18-22 FINA Olympic Games Synchronised Swimming Qualification, presented by Visa. Aquatics Centre, Olympic Park. Tickets £5- £20
Apr 23 Men's Olympic Football Tournament Qualification Play-Off Match, City of Coventry Stadium. Tickets £5-£10
May 2-6 Visa International Invitational Hockey Tournament, Riverbank Arena, Olympic Park. Tickets £5- £15
May 3-6 Eton Manor Wheelchair Tennis International, Eton Manor, Olympic Park. Tickets on sale for 5 May £3- £5
May 3-6 Visa Water Polo International, Water Polo Arena, Olympic Park. Tickets £5 - £15
May 8 Visa London Disability Athletics Challenge, Olympic Stadium, Olympic Park. Tickets £5
Non ticketed test events:
Apr 18-19 London International Invitational Wheelchair Rugby Tournament Basketball Arena, Olympic Park.
Apr 18-28 ISSF Shooting World Cup, The Royal Artillery Barracks.
May 3-6 London Para Archery International Tournament, The Royal Artillery Barracks.
May 4-7 BUCS Visa Outdoor Athletics Championships, Olympic Stadium, Olympic Park.
May 5-7 London Boccia Invitational 2012, Basketball Arena, Olympic Park.
Notes to editors:
For further information please contact the London 2012 Press Office.
About UK Sport
UK Sport's World Class Events Programme distributes approximately £3.5 million of Lottery funding each year to support the bidding and staging costs of major events on home soil, as well as providing specialist support to organisers. Ahead of London 2012, events are supported primarily based on their likely performance impact, but consideration is given to the broader impacts of events: to maximise the wider sporting, social, cultural, economic and environmental benefits, as well as sporting performance and legacy.
Over 100 events, hosted by at least 35 different towns and cities, will have been supported from 2007 until the London 2012 Olympic and Paralympic Games. These competitions will have attracted around 30,000 athletes and provided opportunities for over 27,000 officials and volunteers to gain international sporting experience and develop key skills ahead of London 2012.
About Visa Europe
In Europe, there are 445 million Visa debit, credit and commercial cards. In the 12 months ending September 2011 those cards were used to make purchases and cash withdrawals to the value of €1.7 trillion. 14% of consumer spending at point of sale in Europe is with a Visa card, and almost 80% of that is on Visa debit cards.
Visa Europe is owned and operated by more than 3,700 European members and was incorporated in July 2004. Visa Europe is independent of global Visa Inc., with an exclusive, irrevocable and perpetual licence in Europe, while both companies operate to ensure global interoperability. As a dedicated European payment system Visa Europe is able to respond quickly to the specific market needs of European banks and their customers - cardholders and retailers - and to meet the European Commission's objective to create a true internal market for payments.
Visa enjoys unsurpassed acceptance around the world. In addition, Visa/PLUS is one of the world's largest global ATM networks, offering cash access in local currency in over 200 countries.
About Team 2012
Team 2012 presented by Visa is a fundraising programme designed to provide UK athletes with the tools and support to reach their full potential and win more medals at European Championships, World Championships – and of course at the London Olympic Games and Paralympic Games in 2012. It is a joint venture between the British Olympic Association, ParalympicsGB, UK Sport and LOCOG. Alongside the vital role played by The National Lottery and Exchequer funding, Team 2012 will help fund our athletes over the next two years. The vast majority of funds raised through Team 2012 will be distributed by UK Sport through its World Class Performance Programme which ensures that the UK's most talented athletes have every chance of reaching their potential. Having run their programme since 1997, UK Sport has developed a highly successful 'No Compromise' approach, which ultimately means taking no short cuts in resourcing the best athletes to realise their medal ambitions. Funding is provided to athletes via their sport's governing body, in support of a performance programme that includes coaching, training and competition support, medical and scientific services and equipment and access to the best facilities.
London 2012 Games partners:
The Worldwide Olympic Partners who support the London 2012 Olympic Games and the National Olympic Committees around the world are Coca-Cola, Acer, Atos, Dow, GE, McDonald's, Omega, Panasonic, Procter and Gamble, Samsung and Visa.
LOCOG has seven domestic Tier One Partners - adidas, BMW, BP, British Airways, BT, EDF and Lloyds TSB. There are seven domestic Tier Two Supporters – Adecco, ArcelorMittal, Cadbury, Cisco, Deloitte, Thomas Cook and UPS. There are now twenty-eight domestic Tier Three Suppliers and Providers – Aggreko, Airwave, Atkins, Boston Consulting Group, CBS Outdoor, Crystal CG, Eurostar, Freshfields Bruckhaus Deringer LLP, G4S, GSK, Gymnova, Heathrow Airport, Heineken UK, Holiday Inn, John Lewis, McCann Worldgroup, Mondo, NATURE VALLEY, Next, Nielsen, Populous, Rapiscan Systems, Rio Tinto, Technogym, Thames Water, Ticketmaster, Trebor and Westfield.
There is one domestic Tier One Paralympic Games-only Partner, Sainsbury's and one domestic Tier Three Paralympic Games-only Supplier, Otto Bock. The London 2012 Paralympic Games also acknowledges the support of the National Lottery.