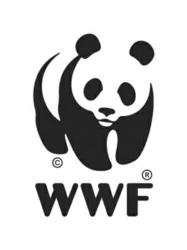 WASHINGTON, DC (PRWEB) March 14, 2012
World Wildlife Fund (WWF) experts will discuss the recent slaughter of hundreds of wild elephants in Cameroon and the need for President Paul Biya to protect the remaining elephants and bring the killers to justice during a telephone press briefing on Thursday, March 15, 2012 at 9 a.m. EST.
In what has been described as one of the worst poaching massacres in decades, 200-300 elephants (and possibly as many as 450) were killed and had their tusks removed by a highly organized and heavily armed gang of poachers that entered Cameroon's Bouba N'djida National Park from Sudan or Chad. The Government of Cameroon deployed the military to secure the site and prevent poaching of Cameroon's remaining elephants as the gangs onslaught continues. One solider has been killed so far.
WWF is seeking concrete assurances from Cameroon President Paul Biya that he will do whatever is necessary to protect the remaining elephants in Bouba N'Djida, and bring the poachers to justice. WWF is hopeful that any detained poachers will be prosecuted for violating Cameroon's territorial integrity with deadly weapons in order to kill elephants for their ivory. WWF hopes that all those convicted of involvement in wildlife crime will be sentenced to the full extent of the law.
Scheduled Speakers/Experts Available:
Natasha Kofoworola Quist, WWF-CARPO Representative
David John Hoyle, WWF-Cameroon Conservation Director
Lamine Sebogo, WWF African Elephant Programme Coordinator
Cameroon Government Representative [scheduled]
Richard Carroll, Vice President, Africa, WWF-US
Tom Milliken, TRAFFIC Ivory Trade Expert [tentative]
Call-in Details:
9 a.m. EST
Thursday, March 15, 2012
Toll-free number (US/Canada): 1-855-299-5224
Toll number: (US/Canada): 631 267 4890
Meeting Number: 706 527 244
Password: Cameroon
Join online via WebEx: https://wwf.webex.com/wwf/j.php?ED=204835447&UID=1327924827&PW=NMmI0ZTA4ZWQ4&RT=MTYjMjE%3D
Global toll-free numbers: https://wwf.webex.com/wwf/globalcallin.php?serviceType=MC&ED=204835447&tollFree=1
For more information, please visit: http://www.worldwildlife.org/who/media/press/2012/WWFPresitem27186.html
###