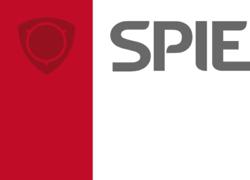 "Space telescopes represent excellent case studies of complex engineering systems in which optics play a central role."
Bellingham, Washington (PRWEB) March 15, 2012
The latest research on technologies for advanced space telescope projects around the world is spotlighted in a recent special section of the journal Optical Engineering published by SPIE, the international society for optics and photonics.
Special section guest editors are Mark Clampin, James Webb Space Telescope Observatory project scientist at NASA Goddard Space Flight Center, and Kathryn Flanagan, senior scientist at the Space Telescope Institute and one of two symposium chairs of SPIE Astronomical Telescopes + Instrumentation to be held in Amsterdam in July.
The Optical Engineering special section includes papers on astronomical optical projects such as the James Webb Space Telescope, the X-Ray Multi-Mirror Mission, the Spitzer Space Telescope and the Chandra X-Ray Observatory, on topics such as:

Gamma-ray telescopes
X-ray astronomy
Instrumentation
Telescope design.
The special section includes a 20-year overview of experience gained from the Hubble Space Telescope with a special emphasis on the Space Telescope Science Institute's unique experience with the telescope's behavior in the environment of low-Earth orbit over two decades.
Also of note is a paper on the Advanced Technology Large Aperture Telescope, outlining the future of large space telescopes for the ultraviolet, optical, and infrared. Researchers hope the project will provide data that can help answer the questions of whether there are other habitable planets and whether they in fact harbor life.
"The design and implementation of space telescopes brings many of the optical science disciplines together with a broad range of other engineering disciplines such as mechanical, materials, and thermal engineering," Clampin said. "Space telescopes represent excellent case studies of complex engineering systems in which optics play a central role."
The impact of these space telescopes is not limited to their science goals, the guest editors noted. For example, the early decision to fly the Hubble with charge-coupled-device (CCD) detectors rather than existing TV-camera technology spawned much of the early development of CCDs leading to those now used in digital cameras and numerous other mainstream applications.
Optical Engineering is published in the SPIE Digital Library, with freely searchable abstracts. Editor is Ronald Driggers of the U.S. Naval Research Lab. SPIE Digital Library articles are available via subscription or pay-per-view. The SPIE Digital Library contains more than 325,000 articles from SPIE journals, proceedings, and books, with approximately 18,000 new research papers added each year.
About SPIE
SPIE, the international society for optics and photonics, was founded in 1955 to advance light-based technologies. Serving more than 225,600 constituents from approximately 150 countries, the Society advances emerging technologies through interdisciplinary information exchange, continuing education, publications, patent precedent, and career and professional growth. SPIE annually organizes and sponsors approximately 25 major technical forums, exhibitions, and education programs in North America, Europe, Asia, and the South Pacific. SPIE provided over $2.5 million in support of education and outreach programs in 2011.