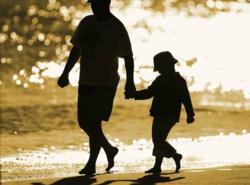 Vacation exchange allows timeshare owners to discover new locations and enjoy the freedom and flexibility of resort vacations all over the world.
Washington, DC (PRWEB) March 15, 2012
As the professional association representing the vacation ownership industry, the American Resort Development Association (ARDA) knows well the desire to explore destinations beyond your "home" resort from time to time. After all, this is one of the main reasons people continue to buy and love their timeshare vacations. Now, with the help of global exchange companies RCI and Interval International, ARDA is sharing tips on how to most effectively use your exchange program.
Exchange programs enable owners to trade their timeshare for comparable accommodations at other resorts throughout the U.S., as well as internationally. From ski slopes to beaches, modern cities to quaint villages, championship golf courses to dude ranches, exchange programs offer a variety of destinations and accommodations from around the globe. Owners enjoy the benefits of exchange, including the opportunity to experience new places and resorts while knowing the resort experience and standard of quality will remain consistent—adding variety to the timeshare experience and flexibility to vacation at high-quality resorts all over the world.
"Vacation exchange allows timeshare owners to discover new locations and enjoy the freedom and flexibility of resort vacations all over the world," says Gordon Gurnik, president, RCI. "By becoming a member of an exchange company like RCI, owners can expand their vacation options from one resort during the same period each year to thousands of properties throughout all four seasons. This is a wonderful way for owners to experience new and memorable destinations around the world."
Tips for getting the most out of your timeshare exchange:
Deposit early: In general, the earlier you deposit your interval the greater trading power you will receive. This will result in more variety of vacation choices. Members of the RCI Weeks and Interval International's program can deposit their timeshares up to two years before their start dates.
Be flexible: Allowing for some flexibility in the dates you plan to travel or the destinations or resorts you want to visit will greatly increase your chances of finding a match. The more specific you make your vacation searches, the fewer options you will find.
Strength in Numbers: Members who own multiple weeks or points intervals can deposit them at once and may be able to redeem them to secure additional units to travel with family and friends.
Exchange Online: Search for your next vacation online at your convenience by visiting IntervalWorld.com or RCI.com. These online sites allow subscribing members to search through thousands of vacation options and complete their vacation exchange in a few simple clicks.
Interval International has a "Pending Request" option and RCI has a special tool called "Ongoing Search" that automatically scans the network for units that match members' preferences. This way, they don't have to continually perform a manual search each time they want to check on the availability of the vacations they want to take.
Protect Your Vacation: Purchasing vacation protection gives timeshare owners the peace of mind in knowing that if they need to cancel their exchange vacation they can receive some form of reimbursement.
Watch and Learn: Get the story on placing pending requests, finding a pet-friendly resort, and more by watching Interval's informative tutorials on IntervalWorld.com or by visiting RCI.com and checking out the educational videos at RCI® TV.
"Membership really does have its privileges for members who exchange within Interval's Quality Vacation Exchange Network, ®" adds David Gilbert, Interval International's executive vice president of resort sales and marketing. "Members can enjoy exciting locations and new adventures around the globe, at properties that offer spacious accommodations and an array of on-site amenities. They also have access to a number of year-round leisure and lifestyle benefits and services that enhance the value of their vacation ownership."
Timeshare provides the opportunity to see the world….or to enjoy your home away from home each year. It's up to you. Visit http://www.VacationBetter.org for more information.
________________________________________
The American Resort Development Association (ARDA) is the Washington D.C.-based professional association representing the vacation ownership and resort development industries. Established in 1969, ARDA today has almost 1,000 members ranging from privately held firms to publicly traded companies and international corporations with expertise in shared ownership interests in leisure real estate. The membership also includes timeshare owner associations (HOAs), resort management companies, and owners through the ARDA Resort Owners Coalition (ARDA-ROC). For more information, visit http://www.arda.org or ARDA's consumer website at http://www.VacationBetter.org.