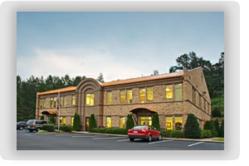 The Near Me approach is a system that not only benefits the insurance agents, but makes it a lot easier for the consumer as well
Birmingham, AL (PRWEB) March 19, 2012
Designed to help insurance agents better pinpoint their potential customers, while narrowing the field of insurance agents for consumers to choose from within a neighboring area,Near Me, Inc. is announcing the highly anticipated launch of the most innovative concept in online insurance marketing for automotive, home, life, and even health insurance agents available. According to founder, Michael Gray, Near Me provides a neutral online service that promotes every agent and affiliate equally.
This narrowing of the marketing area prevents agents from having to throw a wide net over entire metropolitan areas where they spend a lot of money marketing to potential customers, and accumulate a lot of wasted effort. Listed with sometimes 100 or more agents all competing for the same business, the Near Me Agent network introduces insurance agents to the single most seductive trait of Internet marketing – customization and pinpoint targeting with very little waste and high Return on Investment (ROI).
Many local and neighborhood agents are still using direct mail to surrounding zip codes as their closest "targeted" market media. When compared to online services like Near Me, it is a slow, inefficient, and costly means of "trying to get" customers to come to you. Near Me is the first-ever service that makes agents available to buyers searching for insurance. It even helps introduce regional insurance companies to customers new to a particular area who may not be familiar with a regional company.
"For one small, flat monthly fee, any insurance agent, independent or affiliated with a specific company, joins the growing Near Me agent network which currently stands at twenty-seven thousand agents in the Continental United States," Gray explains. "When a potential customer does a search for an insurance agent in their city, Near Me will return agents who are in their backyard."
Gray says this kind of online-targeted marketing has never been available to insurance agents before. Currently, people looking for auto, home, or life insurance will tap into a broad database of all registered agents in a city and the surrounding suburbs. Often referred to as a blanket marketing approach in which numerous agents from all over the area display in no particular order, Gray says, "The consumer has no idea which one to choose and it is just a hit or miss chance who they will call."
On the other hand, any consumer who has run a search for insurance or put in a request for an insurance quote in the past knows – even fears – a bombardment of insurance brokers and agents calling, emailing, and vying for their business, long after they have made a purchase. "The Near Me approach is a system that not only benefits the insurance agents, but makes it a lot easier for the consumer as well," Gray says.
Gray, who is a former Allstate agent, began designing the Near Me concept last year. Since he began a promotional push to enroll agents in January, he has seen an increase of over 1,200 agents just since February in the program he calls "A New Way to Do It … the Old-fashioned Way". He hopes to increase that number to 4,500 agents nationwide as agents learn about Near Me's nominal cost and targeted marketing benefits. Gray is offering referral discounts to current enrollees who refer agents into the network.
Near Me, Inc. is an unprecedented internet marketing service available to insurance agents and affiliates nationwide, excluding Alaska and Hawaii. To sign up as a Near Me Agent, visit http://www.agentnearme.com.
If you have any questions about Near Me, Inc. visit our corporate website at http://www.nearmeinc.com or call Michael Gray at 205-259-6327.