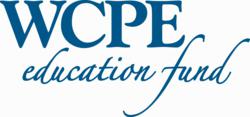 The Young Strings of the Triangle has an impressive history of increasing skills and building self-esteem in young musicians.
Wake Forest, NC (PRWEB) March 15, 2012
WCPE's Community and Arts Liaison Tara Lynn announces the second anniversary of the Educational Fund with a grant to Young Strings of the Triangle.
"The Young Strings of the Triangle has an impressive history of increasing skills and building self-esteem in young musicians," offers Lynn, who is also host of WCPE's As You Like It.
The Young Strings of the Triangle is part of the North Carolina Symphony's educational outreach to low income and at-risk students. Each student receives 26 one-hour lessons per year. WCPE's grant of $3,000 will fund sixty private lessons with the state's top string instructors. Young Strings of the Triangle perform in solo and group recitals prior to North Carolina Symphony concerts as well as a spring recital.
The WCPE Education Fund is financed by members of The Classical Station who ask that 10% of the donation be used for promoting classical music education within the community. To date, the fund has invested over $10,000 in the North Carolina music community. Information about previous grant recipients is available at http://theclassicalstation.org/features_education.shtml.
"As a WCPE Committee Member," adds Jack Gartner, "it gives me great pleasure to see what a positive impact on music education in the Triangle the grants have had in such a short time."
"In these difficult economic times, it is clear that the Classical Radio Station has made a difference for both organizations and individuals," he continues. "They otherwise would not have the opportunities to study, learn and perform."
About Young Strings of the Triangle:
Young Strings of the Triangle aims for students to demonstrate musical and personal growth throughout their years in the program, increasing in their proficiency of their instrument and their self-confidence. The ultimate goal of the program is to have a positive, long-term impact on students by preparing them to pursue music as a field of study in college and to become the next generation of professional musicians and music educators.
About WCPE:
Since 1978 WCPE 89.7 FM has been dedicated to excellence in Great Classical Music broadcasting. WCPE is one of the first community-supported stations to stream on the Internet. WCPE can be heard worldwide, 24/7, via the Web in multiple streaming formats, including the next generation IPv6. Visit TheClassicalStation.org/internet.shtml to begin listening online. Across North America, WCPE can be heard through cable television and radio transmission affiliates. For a complete list of affiliates and cable broadcasters, visit TheClassicalStation.org/partners.shtml and TheClassicalStation.org/cable.shtml. In central North Carolina and southern Virginia, WCPE is found on the radio at 89.7 FM. . WCPE receives no tax-derived support, rather depends on tax-deductible support through on-air fundraising and mail-out campaigns. To print a downloadable version of Quarter Notes, please visit TheClassicalStation.Org. More information can be found at http://www.TheClassicalStation.org or by calling 919-556-5178.
Media Contact:
Curtis Brothers
919.556.5178
curtis(at)TheClassicalStation(dot)org
###