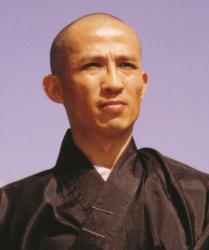 We often think about being free for even a day of true happier life without ever getting too sedentary to be able to move freely. This is that day."
Norcross, GA (PRWEB) March 18, 2012
Shaolin Institute will offer a two-hour Tai Chi &Tai Gong special class plus healthy food to the local health conscious community who are eager to help themselves to change their lifestyle for a healthier living. The event will be held at 9:30 AM-11:30 PM on Saturday, April 28th, 2012 at Norcross Pinckneyville Park by the Family Pavilion Lawn in Norcross, GA. about 20 miles from downtown of Atlanta.
Anyone who has registered during the Tai Chi Day month in April or comes to the event will also get a special month of studying and training in Tai Chi-Qi Gong or Tai Gong for Natural healing (8-12 sessions) classes for $30 with a Free T-Shirt.
The same programs will be held and offered at the same time in Mobile, AL at Cathedral Square in downtown Mobile, in New Orleans at Audubon Zoo on St. Charles across Tulane University and Peltier Park in Thibodaux, LA. Grandmaster Shi DeRu will conduct the program in Norcross, and his top instructors Chen Zhe and Li Qiang will respectively conduct the programs in Mobile and New Orleans as well as Thibodaux, LA.
This is a global health & healing event that will unfold across the planet, beginning in New Zealand; it will spread time zone by time zone across the globe through the U.S. and over 70 countries across 6 continents. This health and healing wave will promote peace and healing worldwide.
As one of instructors has stated, "Life is full of challenges. Many of our working people spend many hours of our days squabbled in cage-like positions. We are either crunched in a car seat or stuck behind a desk. Indeed we are often confined in our endless work that tightens us in the yokes like position without ever getting out. We often think about being free for even a day of true happier life without ever getting too sedentary to be able to move freely. This is that day."
Everyone starts the program together learning breathing and stretching Tai Gong Yi Jin with calming and peaceful mind for 20 minutes. Then they take a 15 minute break watching a short live presentation of Tai Chi and Tai Gong. They are now in two groups according to interests: one group learns the basics and essence of Tai Chi; another group learns Tai Gong for natural healing after the introductory and education of the two programs.
Before the end of the lessons, the two groups will change classes, learning the other group's previous lessons. The healthy food will be served at the end of the lessons and in between lessons to let each have a smooth and healthy feel of the day.
Tai Chi and Tai Gong programs are the right internal mind-body exercises, which not only make any stressed individuals see the true value of mind-body freedom but assist each for a better health and well-being.
Researchers at Harvard University found growing evidence that this mind-body practice, which originated in China as an internal martial art exercise, has value in treating or preventing many health problems such as high blood pressure, diabetes and other heart diseases. Combined with traditional treatment, Tai Chi appears to be valuable for several medical conditions such as: anxiety, depression, back pain, arthritis, low bone density, breast cancer, heart disease, hypertension, Parkinson's disease, sleep problems, and stroke. Participating in Tai Chi helps to boost the immune system and improve respiratory-circulatory function.
As National Institutes of Health recently published article stated, "Tai Chi, a traditional Chinese form of exercise, may help older adults avoid getting shingles by increasing immunity to varicella-zoster virus (VZV) and boosting the immune response to varicella vaccine in older adults.
The programs:

Tai Gong Yi Jin
Tai Gong for Natural Qi Healing
Traditional Tai Chi
Zen Nutrition Education
Tai Gong is a combination of Tai Chi and Qi Gong based on ancient Shaolin Chan and medical exercise therapy practices. It focuses on Qi (energy) empowerment and body/mind cleansing, as well as Qi redirecting. Tai Gong redirects, unblocks and balances Qi on the right path in the meridian channels and within the organs for wellness and healing. It helps to improve calmness of body and mind, opens the Qi flow, re-channel the Qi, mobilize Qi and increase energy levels to strengthen the functions of organs, ligaments, and muscles.
About The Teacher:
Grandmaster Master Shi DeRu (Shawn Liu) is a 31st generation descendant, Grand Master of the Shaolin Temple, headmaster of the Shaolin Institute.
His work has been documented and reported on by 3 channels of CCTV networks ( China Central TV Networks) in China and internationally. The networks have more than 10 combined episodes of documentaries on Grand Master Shi DeRu and his work at the international arena since 1999.
He was featured with dozens of articles on many international magazines both in Chinese and English languages as well as two International Martial Arts magazine covers. He was on CBS, NBC and Fox affiliates in the south east of the US for over 20 times.The instructors at each campus are committed to life-long learning at the direction of the Grand Master Shi Deru.
For more information 770-286-9808 or http://www.shaolin-world.net