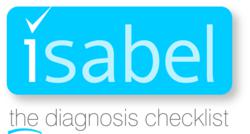 Isabel is used by residency and medical school programs as a valuable teaching tool.
Ann Arbor, MI (PRWEB) March 16, 2012
Isabel Healthcare will exhibit at the Alliance of Independent Academic Medical Centers (AIAMC) conference in Tucson, AZ on March 23-26, 2012. Isabel Healthcare's knowledge management system provides easy access to the Isabel diagnosis assistant and integrated evidence-based clinical content in a one-stop portal.
The Isabel tool supplements the clinical reasoning skills learned in the medical education process and assists clinicians in thinking about the diagnosis possibilities to the right diagnosis and treatment plan efficiently and accurately. Isabel provides information to clinicians within their workflow, empowering caregivers with information for efficient diagnosis and treatment decisions.
"We are eager to share the latest version of Isabel with academic medical center leaders at the AIAMC Conference this year," said Don Bauman, CEO of Isabel Healthcare in North America. "Clinical learners face the daunting challenge of trying to keep abreast of the tsunami of new information coming at them while learning the basics and mastering the skills needed for practice. Isabel is used today by residency and medical school programs as a valuable teaching tool with proven results in improving the diagnosis skills of those in the program."
Isabel, with integrated evidence-based content, provides a platform to assist in eliminating unnecessary testing, costs and length of stay by helping clinicians to get the correct diagnosis and treatment as soon as possible.
About Isabel Healthcare
Isabel Healthcare Inc. was founded in 2000 by Jason Maude and is named after Maude's daughter, who almost died after a potentially fatal illness was not quickly recognized. For more than 10 years, Isabel Healthcare has provided the Isabel diagnosis decision support system to hospitals, physician practices and individual physicians and has gained peer-reviewed validation and unmatched experience. Today, Isabel is the only diagnosis decision support system fully integrated with EMR and is used by thousands of physicians, nurse practitioners, physician assistants and students worldwide, providing diagnostic support and education by broadening their differential diagnostic considerations. For more information, visit http://www.IsabelHealthcare.com or http://www.twitter.com/isabelhealth.
# # #