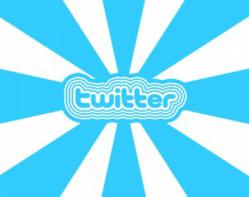 Cambridge, MA (PRWEB) March 17, 2012
There are many ways an entrepreneur can prosper today. Dozens of marketing techniques are being introduced every now and then, widening the margin of sales. Online presence is also important for many entrepreneurs since the Internet has a large market to begin with. Downtweet, an official Twitter search engine, supports these entrepreneurs through blog integration.
At first, many people were confused of Downtweet's real purpose. Downtweet looks like Twitter except that it operates differently. The first target market of Downtweet is the passive users of Twitter. These users are passive, in the sense that they don't post tweets everyday or don't have a large base of followers. Despite that, these passive users usually take up a large percentage of the Twitter community.
A new user visiting Downtweet may find that the website looks simple. Navigation is also easy. The user can view different streams of tweets depending on the selected categories. These categories are filtered well. Once a category is selected, Downtweet will update the stream within a few seconds. The most common categories are business, politics, money, gossip, food, and some latest happenings about famous celebrities. This makes Downtweet a really versatile Twitter widget.
Perhaps the most powerful feature of Downtweet is the fact that anyone can embed it to their blogs. Once embedded, visitors will now have the opportunity to search tweets that can entertain them most of the time. The tweets are also clickable, so visitors can track down the sources. Installation of the widget takes only a few seconds. Once Downtweet has gone live in any blog, visibility increase will be noted in a day or two.
Since entrepreneurs have blogs, they realized the potentials Downtweet can bring to their businesses. Downtweet's Twitter tag search obviously has better effects compared to the functions of other widgets out there. Entrepreneurs believe that once visitors are enticed by something in their blogs, they will avail all potential offers.
There are many Twitter applications out there, but Downtweet's connectivity rate is few notches higher. Bloggers attest to this statement because they saw the recent improvements their blogs had. They expect Downtweet to have more upgrades in the coming months.
About Downtweet
Downtweet.com has developed live Twitter software for any website or blog. Any site can add a Downtweet widget in a matter of seconds. Downtweet.com also acts as a Twitter portal for users to get instant Twitter streams. Downtweet widget users have the ability to customize the look and feel of Downtweet to fit the style of their website or blog. Downtweet is a free service.
Find Downtweet on Twitter
http://www.twitter.com/downtweet1