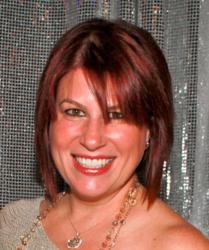 Liz is a dynamic and experienced business development executive. We are excited to have her as part of the GreenPoint team.
New York, NY (PRWEB) March 20, 2012
GreenPoint Global announced the appointment of Liz Schack Rabban to the role of Director of Call Center Services. She will be engaging and servicing clients within the division as well as developing new relationships and opportunities for GreenPoint's diverse service offerings.
A respected business development and marketing professional, Liz brings more than 20 years of experience in both non-profit and for-profit organizations. In her years within the non-profit sector, Liz held several positions as a fundraiser, mission manager, and lay leader. As a marketing consultant, she played key roles in several new ventures within the biotech, consumer goods, and VoIP/telecom sectors. Liz received a Bachelor of Arts in English from Barnard College, Columbia University.
"Liz is a dynamic and experienced business development executive. We are excited to have her as part of the GreenPoint team. She will play a critical role in serving our existing clients as well as taking GreenPoint into new business opportunities," said Jacklyn Karceski, GreenPoint's Global General Manager. "Liz has a deep understanding of the importance of customer relationships and service quality and she has a broad network across several industries which will help increase our growth."
"I am excited to join GreenPoint as I believe our products and service offerings are a game-changer in the business service outsourcing market. We have an exceptional team of which I am pleased to be a part," Liz said. "I look forward to presenting our solutions to enhance our clients' productivity."
About GreenPoint Global
GreenPoint specializes in providing value-added professional services to a broad base of Fortune 1000 and other companies worldwide. Through utilization of diverse global resources, GreenPoint mitigates the traditional pitfalls of outsourcing. Across the diverse industries it serves, GreenPoint provides business process services through the use of technology to optimize cost, while reliably enhancing service delivery. For over a decade, GreenPoint has established a prominent outsourcing platform with an impeccable record for quality and timeliness. GreenPoint is ISO 9001:2000 certified and is pending approval for ISO 270001 and BS-7799 certifications.
To access additional information and resources, visit http://www.greenpointglobal.com/about-us/news-and-events.