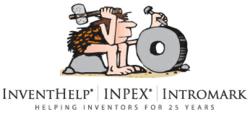 Pittsburgh, PA (PRWEB) March 21, 2012
InventHelp®, America's largest invention submission company, announces that one of its clients, an inventor from Florida, has designed a portable fishing device that is designed to scale and clean the outside of a fish conveniently. This invention is patented.
The "Seagull Scaler" would feature an electronic motor for effective use to spin a scaler head, which would remove scales quickly and efficiently. The unit would include interchangeable scaling heads for different sizes of fish. Featuring a rechargeable battery and a compact design, the Seagull Scaler would be easy to store in a tackle box.
The Seagull Scaler would consist of a cylindrical device that would be producible from plastic and corrosion-free metal. The unit would measure two inches in height, sixes inches in length and one and one half inches in diameter. The waterproof housing would contain a battery-operated motor. The batteries would be rechargeable via a wall plug. Detachable scaler heads would be sold separately and interchangeable onto the end of the device. Larger scalers would be used for larger fish and vice versa. The Seagull Scaler could be producible in different colors and sizes.
InventHelp® is attempting to submit the invention to companies for review. If substantial interest is expressed, the company will attempt to negotiate for a sale or royalties for the inventor. For more information, telephone Dept. 10-TPA-1546 at (800) 851-6030.
Manufacturers interested in reviewing additional inventions and new product ideas can contact InventHelp's marketing partner Intromark by filling out an online request to review new product ideas here.
# # #