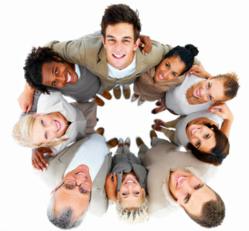 As the number one choice for UK charities, IRIS Exchequer and IRIS NFP software has been a key solution partner to the NFP sector for over twenty years and is used by 52 of the top 100 charities.
(PRWEB UK) 21 March 2012
The Multi-award winning IRIS Exchequer accounting software solution has once again received 100 per cent recommendation in Charity Finance magazine's annual 'Accounting Software Survey'.
This year marks the third year running that Exchequer has won the coveted recommendation. Exchequer's Charity Finance Software was one of only two suppliers to receive the 100 per cent recommendation.
Paul Sparkes, Product Director, IRIS Accounting & Business Solutions, said: "We are absolutely delighted to have received this recognition for a third time in a row, especially as it is voted for by our customers. We have striven to provide a software solution that is both functional and flexible and this survey highlights how our charity customers are really seeing the benefits that Exchequer brings."
Sparkes continued: "Charities have had to heavily focus on increasing efficiencies and streamlining processes. IRIS Exchequer accounting software offers our customers a 360° view over their finances, giving them greater transparency on how they can improve their financial management, donor engagement and operational efficiency to achieve better results."
As the number one choice for UK charities, IRIS Exchequer and IRIS NFP software has been a key solution partner to the NFP sector for over twenty years. Supporting over 1,500 not-for-profit organisations, IRIS Exchequer accounting software and IRIS NFP software is used by 52 of the top 100 charities.
Exchequer incorporates the latest technologies to provide proven business benefits and a future-proof solution for finance professionals. With built-in powerful functionality throughout, IRIS Exchequer's set of intelligent tools save users time and money every day.
Exchequer has been designed to sit perfectly at the heart of your existing operation. The highly compatible accounting and business solution sits at the core of your system infrastructure, perfectly complementing your existing web shops, CRM, fundraising and membership solutions.
The award-winning IRIS Exchequer accounting software integrates seamlessly with IRIS NFP charity software, membership systems or higher education solution – offering charities a truly integrated solution.
Supporting all sizes and types of charities, Exchequer offers powerful, real-time reporting via live Microsoft Excel links which ensures data can be accessed as management dashboards with ease. This functionality does not require a licence, enabling real-time data, with drill-down, to be accessed by unlimited personnel without additional cost.
The software tracks general and restricted funds and complies with statutory obligations via SORP and SOFA reporting. Automated reports can also be sent directly to trustees, managers and key stakeholders, as required, providing unparalleled levels of budgetary and organisational control.
The results of the 2012 Charity Finance survey also showed that 31 per cent of charities would consider a SaaS (software-as-a-service) solution for their accounting software.
IRIS Exchequer's new range of hosted solutions offers customers a hosted version of their Exchequer accounting product, available to users for a monthly fee. This new range of hosted solutions gives charities even greater flexibility than before, offering anytime/anywhere access to their key accounting, Microsoft and 3rd party solutions.
About the Charity Finance Survey
The Charity Finance 2012 Accounting Software Survey was completed by 142 UK charities. Just under half of these have an annual income of £1million - £10million, while the remaining 51 per cent is split between charities with an annual income of less than £1million (32 per cent) and charities with an annual income of more than £10million (19 per cent).
About IRIS Exchequer:
Exchequer is a mid-market business and finance management solution. Award successes include four-time winner of 'Financial Software Provider of the Year' in the Real Finance/CBI FDs' Excellence Awards (2011, 2008, 2006 and 2005).
Exchequer was named the 'Best rated accounting product catering for businesses in the medium range' in an authoritative survey by the ICAEW (Institute of Chartered Accountants in England and Wales), the industry body which also accredits Exchequer.
Clients include: Action for Kids, The Duke of Edinburgh's Award, Birmingham Institute for the Deaf, Compassion in World Farming, Chelsea Pensioners, Echoes of Service, Guideposts Trust, King's Fund, National Society of Epilepsy, The Samaritans and Wildlife Trusts.
For further information, please contact:
IRIS Accounting & Business Solutions
0844 815 5600
0844 815 5592
exchequer(at)iris(dot)co(dot)uk
To find out more about IRIS Exchequer's Charity Finance Software http://www.exchequer.com/sectors/charity.aspx