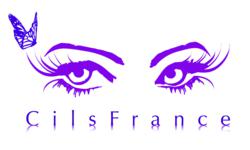 Hollywood, California (PRWEB) March 20, 2012
Eyelash extensions, once a best-kept Hollywood secret, have recently become one of beauty's most talked about trends. Now, CilsFrance, the leading eyelash provider to lash technicians and estheticians across Europe, is looking to fill a need for higher quality products by launching distribution of their signature eyelash extensions, perms, adhesives and accessories in the United States.
CilsFrance was founded in 2006 in Paris, France by Andrea Prince, a renowned beauty expert with more than 25 years of experience in the beauty industry, and was the first to bring the concept of eyelash extensions to the French market. Since then, CilsFrance has grown to become the most sought after provider for certified lash technicians and salon professionals.
Each of the products CilsFrance distributes is of the finest quality, and the company strives to carry the most up-to-date supplies and extensions on the market today.
Some of CilsFrance's Eyelash Extension and Perming Products include:

The exclusive Lash Lifter Eyelash Treatment (known as the Dolly Perm) - including easy-to-use silicone shields, revolutionary perming lotions that keep eyelashes curled for up to two months
Semi Permanent Mascara – the only semi permanent mascara on the market worldwide with zero formaldehyde
Eyelash Extensions – in silk, faux mink, colored lashes, and regular loose lashes in every curl and color
Eyelash Glue – Adecil Adhesives by CilsFrance offers the largest selection of choices available on the market to satisfy the most sensitive, demanding and sophisticated clientele and guarantee three to five weeks of hold; available in rubberized or solvent-based adhesives
Eyelash Accessories – including primer, cleanser, under-eye patches, sealers, eyelash remover pads, non-fiber applicators, mascara brushes, and more
"After seeing lash extensions rapidly gaining popularity in America, we at CilsFrance decided to open up shop to the States in order to provide salon and lash professionals with the highest quality and latest innovations in lash extensions and tools to satisfy the most elite clientele," says CilsFrance Founder Andrea Prince. "We truly want to raise the bar in the industry and help lashers to deliver the best possible results to each of their clients."
While CilsFrance has made the move to the U.S., they remain dedicated to their French roots, and maintain an exceptional level of customer service with their clients and online French store while bringing the best of France to North America.
CilsFrance's eyelash products are available online in the US and for delivery worldwide through their online store at http://www.cilsfrance.net.
For media inquiries, please contact Kelley Coughlan | Melrose PR | Kelley@MelrosePR.com | 310.776.9285