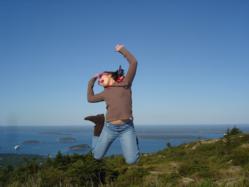 "My travel agent always has a grasp on the details of my vacation that I do not. Even after 30 years of travel, she also predicts issues before I imagine them and thankfully before they occur. We use www.planavacationweek.com
New York, NY (PRWEB) March 20, 2012
In a recent Facebook interchange on the value of travel agents, travel consumers unabashedly confessed their return to the experienced, live travel agent. "Why book travel online, when I get much better deals, plus all the support and help I need, with a great travel agent?" said one traveler about their vacation planning.
This sentiment is no longer unusual or unique, repeated and vetted in national media like Forbes' Why You Need a Travel Agent," on CNN, with a piece called, "Travel Agents Know Something You Don't", and even The New York Times, where the headline read, "Is the Best Travel Search Engine Around the Corner?"
In these days of information overload about nearly every topic imaginable, travel booking websites can be overwhelming, and, more importantly, lack the "reality" filter and insight that an expert, live travel agent brings. "More than a glorified order taker, great travel agents are 'Dream Architects' with insider knowledge web-based vendors simply cannot provide," said another traveler in the Facebook postings.
Now in its second successful year, National Plan A Vacation Week (http://www.planavacationweek.com), occurring now through March 24, was designed to highlight the value of travel agents and easily connect customers with agents. Consumers can be connected to experienced NPAVW travel agents specializing in specific locations or vacation styles like cruising or all-inclusive vacations.
With a few easy online steps, they can then collaborate to build the right combination of vacation elements for a great personalized fit to the traveler's lifestyle, budget and travel dreams.
According to Richard J. Karnes, VP of VAX Vacation Access® Worldwide, a research, marketing and sales resource used by more than 100,000 travel agents, this year's NPAVW event offers even more possibilities for the perfect personalized vacation, with thirteen prominent vacation brands. A wide array of travel opportunities include Blue Sky Tours, Fiesta Americana, Funjet Vacations, the Globus family of brands, Hyatt Resorts & Spas in Hawaii, Norwegian Cruise Line, Oasis Hotels & Resorts, Occidental Hotels & Resorts, Palladium Hotels & Resorts, Real Resorts, RIU Hotels & Resorts, ShoreTrips and Southwest Airlines Vacations.
"We're delighted that NPAVW is providing this fresh, new and easy method for travelers to make their travel dreams a reality, using a live travel agent," said Karnes. "Early returns indicate the event is already a success, connecting some of the nation's best travel experts with consumers dreaming of their summer vacation or a last minute Spring Break getaway."
Often consumers are afraid to try new destinations and vacation experiences because they are unsure of how to sort out the options available and their commensurate costs. One "deal" may seem very cost effective, but require three flights beginning at midnight instead of a nonstop, to get there, then a wait of several hours to get hotel room access at 3 p.m. Instead of heading to the beach, the weary travelers head to bed to recover from the grueling journey, losing a precious day of fun and sun.
Yet another Facebook fan of travel agent use is grateful that her agent, "always has a grasp on the details of my travel that I do not. Even after 30 years of travel, she also predicts issues before I imagine them and thankfully before they occur. Without her I would be way more stressed, pay more for trips (without comparable value added), and likely not have as fond memories of our times away from home."
Caught in the recent Italian cruise ship mishap, two American travelers made a call to their trusted travel agent, rather than relying on overwhelmed local services or the cruise line for travel arrangements home. Ditto for savvy travelers stuck in the horrific US snow storms of 2010, as well as the Icelandic eruptions that ground European air travel to a halt.
Others who enjoy travel to the far reaches of the earth's four corners, take comfort in knowing that if their exotic dream adventure and geopolitical disturbance intersect, they have a reliable travel agent to turn to for advice and savvy connections.
When travelers decide to use their precious vacation time and dollars on a trip, whether it is a "mainstream" Disney® trip with the little ones or an exotic island escape, the last thing many travel consumers want to do is spend time and money on something that may or may not match their expectations.
NPAVW travel agents are just a few clicks away, and are ready to speak live with travelers, turning Spring Break and summer travel dreams into a fabulous yet cost-effective reality, heading off potentially complicating factors, and, more importantly turning travel dreams into a lifetime of memories.
For more information, visit Plan A Vacation Week's website, http://www.planavacationweek.com, then start packing.