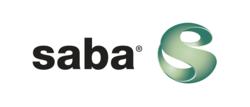 "Email changed the way we work. Now we're doing it again by putting people, not information, at the center of the organization," said Bobby Yazdani, founder and CEO of Saba.
REDWOOD SHORES, Calif. (PRWEB) March 20, 2012
To meet the demands of today's changing world of work, Saba (NASDAQ:SABA), the premier provider of people-centric enterprise solutions, today announced the availability of its next generation social enterprise platform, Saba People Cloud. The platform combines social, real-time and mobile technologies with modern people processes to allow organizations to engage, develop and inspire all the people they work with – co-workers, partners, suppliers and customers. By creating a more transparent, better connected and highly collaborative way of working, Saba is empowering an organizations most critical assets—its people—while enabling the social enterprise to be more agile, competitive and responsive to market demands.
"Email changed the way we work. Now we're doing it again by putting people, not information, at the center of the organization," said Bobby Yazdani, founder and CEO of Saba. "To truly transform the way people work, social collaboration technologies must replace disconnected hierarchies and silos. This is what we've accomplished with the Saba People Cloud, the industry's first people-centric social enterprise platform delivered as a service."
IDC predicts the emerging social platforms category, which includes enterprise social software products, will reach nearly $2 billion by 2014, for a compound annual growth rate of 38.2 percent over five years. Saba plans to take advantage of this rapid market growth by introducing the industry's only social enterprise platform to have a truly unified enterprise people profile, which unifies the formal profile from a system of record such as a Human Resource Information System (HRIS) and certified credentials from Learning Management and Talent Management workflows with the social, community powered, profile for a full view of expertise across the organization. Saba People Cloud introduces the industry's first People Quotient (pQ) score, a ground-breaking technology that helps people measure and improve their influence, reputation and impact at work. Saba People Cloud is also the only unified platform with real-time chat and HD video for instant meetings that can be easily recorded and shared.
Key Differentiators:

A People Profile for the Enterprise: Combines a formal and social profile with analytics, making the Saba People Cloud the only social enterprise platform that gives you complete visibility into an organizations entire people network.
Scores an Individuals Impact on the Organization: First and only social enterprise platform to measure and improve individual impact at work with the pQ score, a ground-breaking patent-pending technology that helps people measure and improve influence, reputation and impact at work.
Shows Influence in the Workplace: Dynamic Network Analysis (DNA) enables organizations to visualize relationships, influence and reputation in the entire people network.
Unifies Real-time Collaboration: Seamlessly integrates high definition (HD) video meetings, chat and Voice-Over-IP (VoIP) with '1-click" publishing to social video channels.
Extends Social Collaboration: Transforms the way people collaborate using social technologies with activity streams, groups, discussions, intelligent recommendations and ideas, with social engagement features that draw from the best of gamification, social dynamics and social rewards.
Supports Modern People Processes: Supports modern people processes, such as social and formal learning, goals and objectives, and succession management.
Enables New, Social Intranet: Delivers on the promise of a truly social, always up-to-date intranet for wiki-style collaboration and simple corporate communications.
Powerful Unified Search: Powered by industry-leading search technologies, Saba's unified search puts information discovery at your fingertips.
Simplifies Goal and Task Management: Enables people to create a personal or organizational plan to align people and get work done.
Real-time Sentiment Analysis: Allows people to put a finger on the pulse of the organization and understand employee engagement in real-time.
Streamlines Document Management: Easy to upload, share, version and track analytics around content without all the costs, headaches and silos of a traditional content management system.
Key Benefits of Saba People Cloud
Saba's social enterprise platform helps the most innovative organizations in the world transform their business by enabling:

Rapid innovation to increase revenue and decrease time-to-market
Highly connected customer communities to increase customer insight
Informed partner communities to accelerate channel pipeline
A social intranet that's always relevant, engaging and inspiring
Faster product development with direct feedback from customers
A social meeting, webinar and classroom solution
A modern learning solution that transforms social and formal learning
A modern people solution that transforms traditional talent management
Open and Extensible Social Enterprise Platform:

Saba People Cloud is an open, extensible, trusted and scalable platform that is built for the new world of work. It puts people, not information at the center of the enterprise architecture. It is the only social enterprise platform with the security and information architecture to model true private and public networks to help connect and collaborate with co-workers, partners, suppliers and customers.
With an integration architecture that supports OpenSocial and Representational State Transfer (REST) Application Program Interfaces (APIs), Saba People Cloud can integrate data from enterprise systems such as Enterprise Resource Planning (ERP), Customer Relationship Management (CRM), Human Resource Information Systems (HRIS), Learning Management Systems (LMS), Sharepoint, Lightweight Directory Active Protocol (LDAP), Active Directory (AD) and data warehouses. With a well defined set of APIs and services, Saba People Cloud provides an open and extensible development platform for the next generation of enterprise applications.
Supporting Quotes

"Businesses are looking for a way to integrate all their communication, knowledge sharing, and collaboration systems. The Saba People Cloud has the potential to connect the dots between all these different forms of communication and truly redefine the way people work."
Josh Bersin, President and CEO of Bersin & Associates
"The way most organizations are managed and run these days is out of step with our times. Social enterprise platform technology offers the possibility for organizations to be large but not bureaucratic, focused but not myopic, disciplined but not disempowering, and most importantly fit for the future and fit for human beings. At the Management Innovation eXchange (MIX) we have experienced the transformative effects of using Saba's social platform to collaborate globally to reinvent the future of management in a social community of over 700 management experts and practitioners at mix.sabapeoplecloud.com."
Professor Gary Hamel, cofounder of the Mangement Innovation eXchange (MIX) and world-renowned business author
"The Saba People Cloud unifies vital business processes and capabilities unlike anything else on the market. We started using it recently because our firm will reap significant benefits from the evolution it will drive in how we work. Our clients engage us to benefit from our collective expertise. So for us, there's nothing more essential than a platform that enables our people to continuously connect, share, learn, and align with one another."
Charlie Kauffunger, Founding Partner, The Educe Group
"Disruptive emerging technologies that draw from the best in gamification and social dynamics are transforming the traditional definition of the social enterprise platform. Innovative vendors will incorporate social analytics, including influence and reputation into their overall social enterprise platforms.
"R" Ray Wang, principal analyst and CEO at Constellation Research
Availability and Pricing

Supporting Resources

About Saba
Saba (NASDAQ: SABA) enables organizations to build a transformative workplace that leverages the advent of social networking in business and the ubiquity of mobile to empower an organization's most mission-critical assets – its people. The company provides a set of people-centric enterprise solutions to various businesses and industries worldwide. Saba delivers cloud-based learning management, talent management, and social enterprise solutions to transform the way people work.
Saba's premier customer base includes major global organizations and industry leaders in financial services, life sciences and healthcare, high tech, automotive and manufacturing, retail, energy and utilities, packaged goods, and public sector organizations. Headquartered in Redwood Shores, California, Saba has offices on five continents. For more information, please visit http://www.saba.com or call +1-877-SABA-101 or +1-650-779-2791. SABA, the Saba logo, and the marks relating to Saba products and services referenced herein are either trademarks or registered trademarks of Saba Software, Inc. or its affiliates. All other trademarks are the property of their respective owners.
Legal Notice Regarding Forward-Looking Statements
This press release contains forward-looking statements within the meaning of the federal securities laws, including, without limitation, statements regarding the predicted size and growth rate of enterprise social platforms category and Saba's ability to take advantage of the market growth. Saba's actual results could differ materially from those expressed in any forward-looking statements. Risks and uncertainties Saba faces that could cause results to differ materially include risks associated with: Saba's dependence on growth of the markets for Saba's products, dependence on acceptance of Saba's products by customers and channel partners, fluctuation in customer spending, length of Saba's sales cycle, competition, rapid technological change, dependence on new product introductions and enhancements, and potential software defects. Readers should also refer to the section entitled "Risk Factors" in the Form 10-K for the fiscal year ended May 31, 2011, and similar disclosures in subsequent reports filed with the SEC. The forward-looking statements and risks stated in this press release are based on information available to Saba today. Saba assumes no obligation to update them.
Any reference to future products, features or functionality is intended to be for informational purposes only. It is not a commitment to deliver any material, code, or functionality, and should not be relied upon in making purchasing decisions. The development, release, and timing of any products, features or functionality described in this communication remains at the sole discretion of Saba and may change at any time, with or without notice.
###
Contact:
Aly Kline
Saba
PR Associate
(650)581-2593
akline(at)saba(dot)com