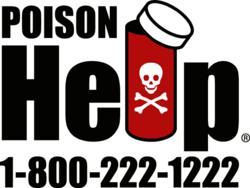 If not taken correctly, medicine can be a poison, too.
Alexandria, VA (PRWEB) March 21, 2012
If not taken correctly, medicine can be a poison, too. That's why the American Association of Poison Control Centers is reminding Americans to take their medicine safely, according to Dr. Marsha Ford, AAPCC president-elect and director of the Carolinas Poison Center.
"A poison is any substance that can harm someone if it is used in the wrong way, by the wrong person or in the wrong amount," Ford said. "Prescription drugs, over-the-counter medicine, and vitamins all can harm someone if they are not handled with care. National Poison Prevention Week is a great time to remind everyone about the importance of taking medicine safely."
Since 1962, the third week in March has been designated National Poison Prevention Week and has focused national attention on the dangers of poisonings and how to prevent them. America's 57 poison centers are committed to safeguarding the health and well-being of every American through poison prevention and free, confidential, expert medical services.
In 2010, U.S. poison centers answered more than 3.9 million calls, including nearly 2.4 million calls about human exposures to poisons. The top substance involved in exposure calls was painkillers; about 320,000 exposures to painkillers were reported in 2010. Other medicines involved in exposure calls to poison centers included sedatives/hypnotics/antipsychotics (168,000 exposures), antidepressants (103,000 exposures), topical preparations (110,000 exposures), cardiovascular drugs (98,000 exposures), antihistamines (96,000 exposures), cold and cough preparations (78,000 exposures) and vitamins (72,000 exposures).
The medical experts at poison centers across the country offer the following medicine safety tips:

Read medicine and product labels before each use, and follow directions exactly.
Always turn on the light and put on your glasses when giving or taking medicine; check the dosage each time.
Always lock over-the-counter medicines, prescription drugs, and herbal supplements and vitamins up and away and out of the reach of children.
Always contact your doctor or pharmacist before you take an herbal product, as they can interact with your prescribed medicines.
Never mix medicines and alcohol.
Never "borrow" a friend's medicine or take old medicine.
Read the label of prescription and over-the-counter medicine carefully to make sure you aren't taking more than one acetaminophen-containing product at a time.
Clean out your medicine cabinet periodically, and safely dispose of unneeded medicines.
"Poison centers are used increasingly by older patients who have questions or concerns about their medications, and poison centers can help callers of all ages." Ford said. "Poisonings can happen to anyone, and poison centers are for everyone. Call the Poison Help line at 1-800-222-1222 to reach your local poison center for free, confidential and expert medical help."
For more information, the media may contact Loreeta Canton, AAPCC communications manager, at 703.894.1863 or canton (at) aapcc (dot) org or Brett Schuster, communications assistant, at 703.894.1859 or schuster (at) aapcc (dot) org.
The AAPCC supports the nation's 57 poison centers in their efforts to treat and prevent drug, consumer product, animal, environmental and food poisoning. Members staff the Poison Help hotline at 1-800-222-1222 that provides free, confidential, expert medical advice 24 hours a day, seven days a week, 365 days a year from toxicology specialists, including nurses, pharmacists, physicians and poison information providers. In addition, the AAPCC maintains the only poison information and surveillance database in the United States, providing real-time monitoring of unusual poisoning patterns, chemical exposures and other emerging public health hazards. The AAPCC partners with federal agencies such as EPA, HRSA and the CDC, as well as private industry.
To learn more, visit http://www.aapcc.org, like us on Facebook, follow us on Twitter, or read our blog at aapcc.wordpress.com.