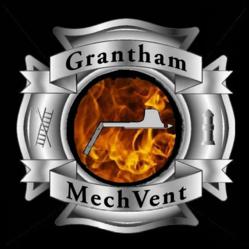 Mission accomplished.

Bobby Grantham, Inventor
Bedford, Massachusetts (PRWEB) March 26, 2012
In August of 2011, Patents Etcetera's founder and chief legal counsel, Attorney Dave Karasic, and inventor Bobby Grantham, formed a partnership for the development of an innovative firefighting tool offering the heretofore unavailable capability of the conditioning of a burning compartment before firefighter entry in order to increase visibility and the overall safety of entering firefighters as well as any civilians who may be present therein. Although no longer physically able to be on the front lines of firefighting himself, Bobby evinced a passionate desire to try to help save a life of a firefighter by bringing to fruition this unprecedented firefighting tool. A development agreement between the parties soon ensued, and a provisional application for patent was entered with the United States Patent and Trademark Office.
This joint project between Patents Etcetera and the inventor resulted in the building of this new firefighting tool, the Grantham MechVent™ (patent pending). The project took a large step forward when the device's capabilities were successfully demonstrated to the public in the Lehigh Valley area of Pennsylvania on March 17, 2012. With the help of a number of firefighters anxious to see for themselves the capabilities of this exciting invention to potentially save lives and property by minimize the possibility of flashovers, which are events that lead to temperatures more than twice the maximum allowable using today's best firefighter protective gear. Additionally, the ability of the MechVent™ to apply a minimal, controllable amount of water to the flames by the firefighter was also demonstrated.
The next step is to be the testing of the MechVent™ in a live fire situation. This testing will also take place in the Lehigh Valley area of Pennsylvania, at a certified fire equipment testing facility. The results of this testing will be the subject of a subsequent press release.