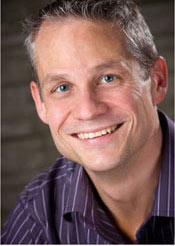 We Soar Your Income as We Simplify the Internet
Milton, Ontario (PRWEB) March 23, 2012
WSI Milton announced this week that they have been formally recognized by their esteemed colleagues at WSI with membership to the 2012 President's Circle, which recognizes their high levels of success over the past year. WSI is the world's number one rated internet and technology franchise (Entrepreneur Magazine), offering internet marketing services to various industries and businesses across the globe.
Other 2012 President's Circle winners include international WSI members from Canada, the United States of America, the United Kingdom, France, Switzerland, Belgium, the Netherlands, Mexico, Argentina, South Africa, and the United Arab Emirates.
2012 marks WSI Milton's fourth consecutive year as a President's Circle member. Only 2% of WSI franchises worldwide are honoured each year with this distinction. Owners Jason Gervais and Denise Gervais are extremely pleased with their team and proud of how far their franchise has grown in such a short period of time.
Jason began WSI Milton as a website design and internet marketing business just 6 years ago and since its inception the company has experienced exponential growth. The team at WSI Milton has tripled its clientele and profits have soared. The business itself keeps growing, and with the addition of new staff the company has been able to narrow its focus and adjust its business strategy to manage the huge growth.
Today, WSI Milton continues to specialize in website design and internet marketing services but also helps clients with their conversion architecture, Pay Per Click (PPC) campaigns, Search Engine Optimization (SEO) techniques and mobile websites in addition to providing a number of other internet marketing services.
When asked about the secret to their success, Jason and Denise both agreed that their dedication to customers is most important.WSI Milton strives to provide more than just a good website. The team is committed to working with clients to help them devise a successful internet marketing plan that will generate more leads and business.
What does the future hold for WSI Milton? The company has recently begun to specialize in the landscaping, construction and home improvement segments of the market which has been a successful path so far. By specializing in website design and internet marketing for a few specialized industries WSI Milton is better able to focus their energies on helping clients in these markets achieve outstanding business results and enjoy a higher return on investment (ROI).
Congratulations to the team at WSI Milton for their hard work over the past year which has resulted in winning the prestigious honour of becoming a 2012 President's Circle member.
Companies interested in learning more about WSI Milton's website design and internet marketing services can visit http://www.YourWSIadvantage.com or contact Jason Gervais at 1-877-793-2764.
About WSI Milton:
WSI Milton, one of the top 2% of WSI franchises worldwide, provides website design and internet marketing services to small and medium sized businesses in Ontario (YourWSIadvantage.com).