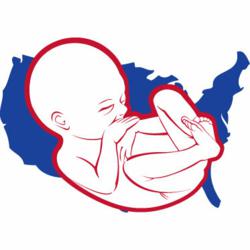 (PRWEB) March 21, 2012
Personhood USA is encouraging their supporters to attend the "Stand Up for Religious Freedom - Stop the HHS Mandate!" rally. The national event was organized as a response to the Obama administration's decision, requiring all employers, including religiously affiliated organizations holding moral objections, to provide free contraception, sterilization, and abortion-inducing drugs through their health plans.
The event will take place this Friday, March 23rd in over 130 cities across the United States including Denver, Colorado. Protesters will gather at 11:30am at the Colorado state capitol building. A complete list of locations is available online at http://standupforreligiousfreedom.com/locations/.
In January, under the leadership of HHS Secretary Kathleen Sebelius, the Health and Human Services Department unveiled a rule, requiring contraception and abortifacients to be covered as part of a list of "preventive services for women" under Obamacare.
After intense political pressure, President Obama backtracked, shifting to require insurance companies to cover the associated costs. The move has been received by the religious institutions as an accounting scheme, allowing insurance companies to pass the costs on to the employers, and ineffectual, as it still requires them to offer services considered immoral.
"Christian hospitals, universities, service organizations and other conscientious objectors should not be forced to offer abortion in their healthcare policies. The 1st Amendment is clear in protecting our religious liberties from government intrusion," said Keith Mason, President of Personhood USA. "The time has come to stand up to this egregious infringement of governmental authority. We must speak out against to this violation of personal conscience and draw a line in the sand for the sake of the preborn."
Who: Personhood USA, Personhood Education, Churches, & Pro-religious liberty supporters
What: "Stand Up for Religious Freedom - Stop the HHS Mandate!" Rally and Protest Event
When: Friday, March 23rd, 2012, 11:30am in Denver, Rallies will begin at Noon
Where: Denver, Colorado, West Steps of the State Capitol Building; Complete list of cities available online at http://standupforreligiousfreedom.com/locations/