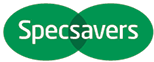 (PRWEB) March 26, 2012
Specsavers' charity ambassador Peta Mathias is leading the charge to bring eye care and sight to the blind in the Pacific. The TV celebrity chef is attending a Specsavers-supported surgical outreach in Fiji with The Fred Hollows Foundation next week. There she plans to see first-hand how the work of The Foundation helps to change lives and is urging Kiwis to support this incredible cause.
"I have travelled to all kinds of amazing places in my career but having a chance to go and see the work that The Foundation and Specsavers are doing together in the Pacific is a once in a lifetime opportunity," She said.
"Ordinary Kiwis have helped Specsavers raise over $91,000 in the past year to fund The Foundation's clinics to restore sight to the blind. Restore sight to the blind! This is something I feel I need to see to believe. We're talking about hundreds of people who are blinded by conditions that in New Zealand would be cured with a simple operation.
"People come from miles around to attend the clinics and many of them have been blind for years. They lie on the table, the surgeon spends about twenty minutes working on their eyes and overnight they can see! Just like that! It blows me away."
Peta is now calling on Kiwis to help reach the $100,000 fundraising milestone by going into a Specsavers store and making a donation.
"Specsavers wants to reach $100,000 by the middle of the year and I really want to help make that happen," Peta said.
"It can cost as little as $25 to give someone back their sight. That's such a tiny amount. I'm sure I spend at least that much on cups of coffee in a single week! When I think of how many people would be able to see again if I just put my coffee budget into the Specsavers fundraising tin, it really puts things into perspective."
The $91,000 raised by Specsavers stores nationwide in the past year is enough to pay for surgery to restore sight to over 3,600 people. But there are still more than 80,000 Pacific Islanders suffering from preventable blindness who are in need of surgery.
Peta will follow patients on their journey to sight when she visits Ba in Fiji with a surgical outreach team from the Pacific Eye Institute in Suva, a training initiative of The Fred Hollows Foundation NZ. Ba, a town on the west coast of Fiji's largest island, Viti Levu, has no eye doctor and there is a large backlog of blind cataract patients.
"It's a privilege to be able to see the work that The Foundation does and the impact it has on the local communities. When someone receives their sight back, the happiness and gratitude flows from that individual right throughout the whole community – it's a once in a lifetime thing to be a part of," says Peta.
The team will perform eyesight testing and eye surgeries which are expected to restore sight to over 100 needlessly blind and vision impaired people.
Debbie Thomson, Marketing Director at The Fred Hollows Foundation NZ, says the amount raised so far will definitely be put to good use, allowing The Foundation to expand their existing outreach programme.
"Access to eye care is almost non-existent in many parts of the Pacific. The money raised will give us the opportunity to get into more remote areas and help even more people which is just amazing."
Donations to the work of The Fred Hollows Foundation can be made at all 53 Specsavers stores or on The Fred Hollows Foundation website http://www.hollows.org.nz/.