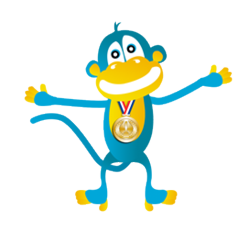 With this latest development in mobile devices, there is an increasing trend amongst custom web design and development services.
Perth, Western Australia (PRWEB) March 26, 2012
Spanky Media, along with its custom website development team, has unveiled their latest offering in website development - Mobile Websites. Internet marketing experts have predicted that by the year 2014, majority of internet browsing experience will be accessed through mobile devices. Thus, as the leading provider of affordable web design and WordPress development in Western Australia, the company has decided to incorporate mobile-friendly services into their existing range of products.
Marketing analysts has revealed that there is an increasing number of people who are turning to mobile browsing for majority of their internet activities compared to desktop searches. Most of these mobile devices are already equipped with Android and Smartphone technology that make browsing more convenient and accessible to everyone.
Most internet users now prefer using their mobile phones to engage in social media activities, play games, check their e-mail, and do some web surfing. Experts predict that this trend will persist within the next couple of years. And in a few more years, mobile browsing and shopping will become the new standard in the consumer market.
With this latest development in mobile devices, there is an increasing trend amongst custom web design and development services, not just in Australia but also in various parts of the world. Setting up a mobile-friendly website will, in effect, help businesses expand their market reach and consequently lead them to more business transactions and probable growth in sales. This implies that the more they can tap into the mobile web realm, the more chances they will get towards reaching their business goals.
According to eMarketer, about 33 percent of mobile web users are utilising the power of GPS technology in order to search for local content and/or products that are relevant to their position in the GPS radar. This reinforces the need to utilise mobile websites in order for local companies to compete within their locally targeted market.
Most web analysts agree that taking advantage of custom WordPress development services being offered in the market today can greatly help in creating a mobile-friendly website. WordPress has a number of great plug-ins that can be used to effect some changes in the pre-existing websites to make it more akin to mobile use. In fact, most of the plug-ins allows creation of content and design layouts that are compatible and highly optimized for various Smartphone brands.
In order to compete for and reach a wider range of mobile users, employing mobile website development services has proven to be a perfect solution for Australian businesses to date. Spanky Media offers a wide range of website development services to their clients. They offer a fully customised web design for mobile use at a very affordable price.
Spanky Media is the leading provider of WordPress development and affordable web design in Western, Australia. To learn more about their mobile website solution and other website design services, check out http://spankymedia.com.au/ for more info. Or call them at 1300 729 261.