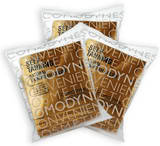 Seattle, Washington (PRWEB) March 23, 2012
We all know that a picture is worth a thousand words. But now, a picture may be worth a 24-pack of Comodynes Self Tanning Towelettes, a $41 value! Comodynes, the European cosmetic line best known for its convenient and effective products, is holding a Facebook photo contest. Users can submit their favorite tropical vacation photo and enter to win Comodydnes' best selling towelettes.
Users can submit their photos from March 22 to March 28. Then, from March 29 to March 31, everyone will vote for his or her favorite entry and from these, Comodynes will pick the lucky winner.
The Comodynes Self-Tanning Towelette is revolutionizing the self-tanning world. These individually packed towelettes are perfect for traveling or an on-the-go lifestyle. They are small, portable and don't leave a mess, unlike most creams and sprays. These towelettes provide an even, natural tan in just three hours, with absolutely no streaking. Banish pale skin year round with Comodynes!
Comodynes, a Spanish cosmetic company, is best known for its convenient, all-in-one towelettes that are no mess and no fuss. Comodynes has been featured in Marie Claire, Lucky, InStyle and the Oprah magazine. Its popular sunless, self-tanning options include the Self-Tanning Towelettes, the Self-Tanning Mitts and the Hydra-Tanning Moisturizer.