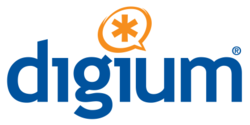 Digium continues to simplify the deployment of Asterisk-based networks with our recently announced IP phones, the new redundancy appliances and now the gateways.
Huntsville, AL (PRWEB) March 26, 2012
Digium®, Inc., the Asterisk® Company, today introduced the G100 and G200, the first in a family of cost-effective VoIP gateways that simplify the process of deploying converged media networks. Built on a powerful combination of the Asterisk open source communications engine and a state-of-the-art embedded platform, the new gateways provide the best value for Asterisk communications solutions.
"We've been a leader in the telephony gateway business indirectly for the past 10 years," said Mark Amick, Digium's director of product management. "We've sold over five million telephony ports in the form of interface cards which are frequently used to build gateways from standard PC hardware. We're pleased to introduce another connectivity option for our customers with this new family of standalone gateways."
Digium's gateways are built to support both TDM-to-SIP and SIP-to-TDM applications. In a TDM-to-SIP deployment, the gateway significantly reduces operating costs by connecting a legacy business phone system with dynamic SIP trunking services. SIP-to-TDM deployments use the gateway to connect a modern SIP communications system with T1/E1/PRI service from legacy carriers.
The gateway software is based on the Asterisk communications engine and is managed through Digium's intuitive point-and-click GUI interface, which allows for easy navigation and effortless setup. The gateways feature a power-saving embedded design with a highly efficient digital signal processor (DSP) handling all media-related operations. The combination of an intuitive user interface, the flexibility of Asterisk and the purpose-built media processing capabilities of the DSP results in a gateway platform that outperforms the dated designs in the market today.
"Digium continues to simplify the deployment of Asterisk-based networks with our recently announced IP phones, the new redundancy appliances and now the gateways," Amick continued. "Digium is empowering integrators and partners to deliver complete solutions based on systems designed by Digium for Asterisk."
Digium beta testers agree. "Setting up the G200 was extremely easy compared to doing it with other gateways. I'm spoiled now!" said Tim Banks of Project Resource Solutions, an Illinois-based Digium Select partner. "Digium has really set the bar high. Their new gateways make it incredibly easy to connect older TDM phone systems with SIP services."
Digium's new gateways represent a solution to one of the challenges associated with running Asterisk applications in virtualized environments. TDM interface cards require a card slot – something distinctly missing from virtual servers. By converting the media and signaling from TDM to SIP on a dedicated external device, Asterisk users can migrate applications to virtualized, hosted or cloud environments.
"This is a smart move from Digium," said Adrien Laurent, CEO of Modulis, a Montreal-based Digium partner. "It is a perfect fit for our clients running Asterisk on VMware."
The G100 includes a single software-selectable T1/E1/PRI interface and supports up to 30 concurrent calls. The G200 doubles the capacity with two T1/E1/PRI interfaces and up to 60 concurrent calls. Both models have integrated echo cancellation, a small footprint (1U, half-width, half-depth) and no failure-prone moving parts.
The single-span G100 lists for $1,195 USD while the dual-span G200 model lists for $1,995 USD. The gateways are currently available worldwide through Digium's network of distribution and integration partners. For more information, visit http://www.digium.com.
About Digium
Digium®, Inc., provides Asterisk custom communications and Switchvox Unified Communications (UC) business phone systems that deliver enterprise-class features at a price businesses can afford. We are the creator, primary developer and sponsor of the Asterisk project, the world's most widely used open source communications software that turns an ordinary computer into a feature-rich voice communications server. With a community of more than 8,000 developers worldwide, Asterisk has been used to create VoIP communication solutions in more than 170 countries. Since 1999, Digium has become the open source alternative to proprietary communication providers, giving people an innovative solution for business communications that increase productivity. Digium's wide range of business communications products is sold through a worldwide network of reseller partners. More information is available at: http://www.digium.com and http://www.asterisk.org.
###
The Digium logo, Digium, Asterisk, Asterisk SCF, Switchvox, AsteriskNOW, Asterisk Appliance and the Asterisk logo are trademarks of Digium, Inc. All other trademarks are property of their respective owners.