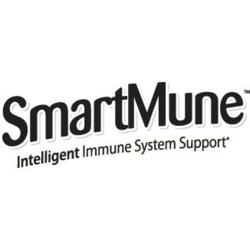 I am confident in the top-notch lineup of vendors that revDRTV has selected for the launch of SmartMune's national TV campaign
Albert Lea, MN (PRWEB) March 26, 2012
SmartMune, a new and intelligent supplement for immune system support, has announced the final list of vendors backing the launch of their national Direct Response, campaign to U.S. consumers. SmartMune, developed with a unique natural ingredient, Wellmune WGP, is clinically proven to safely prime the immune cells that keep the body healthy year round. It will be unveiled to consumers on March 31, 2012 in a television infomercial featuring Dr. Shawn Talbott.
SmartMune, owned by Glenn Sherburne, President of MunaCare, LLC, turned to Dan Molloy and Robert Barnes of revDRTV to define the SmartMune brand and select the vendors needed to successfully launch the SmartMune Direct Response campaign. RevDRTV chose Terry Finn Direct to write the infomercial script. The program was produced by revDRTV in Florida, Maine, Utah, and Ohio. Koeppel Direct will handle television media buying. Inbound telemarketing calls will be serviced by TMS Call Center and A2B Fulfillment will ship orders and provide ongoing customer support. PowerPay will be providing merchant processing.
Revenue Surge was chosen for internet marketing and website development while John Bosacker will be managing the print advertising campaign. Third party support comes from Global Basis; Marketing Maven Public Relations, Inc. will be handling all SmartMune's public relations, social media and media outreach for the brand.
By strengthening the function of key immune cells, SmartMune helps maintain energy, vitality, and mental clarity, as well as supports general health and wellbeing. Wellmune WGP, SmartMune's immune health ingredient, is Generally Recognized as Safe (GRAS) under U.S. FDA Regulations, is free of any genetically modified organisms, and is non-allergenic.
"I am confident in the top-notch lineup of vendors that revDRTV has selected for the launch of SmartMune's national TV campaign," said Sherburne. "SmartMune is a unique and effective product, and I am excited to get the word out to consumers."
More information is available on SmartMune's website http://www.SmartMune.com.
About SmartMune
SmartMune is a natural ingredient that is clinically proven to safely strengthen your body's key immune responses. SmartMune activates billions of innate immune cells that are part of the body's natural defenses, to prime the immune defenses without over stimulating the immune system. This unique ingredient's patented, year-round protection is the culmination of more than $300 million in research with leading university and government institutions. Clinical studies demonstrate that the active ingredient in SmartMune strengthens the function of key immune cells, maintains energy, vitality and mental clarity, and activates key immune cells to protect against the harmful effects of stress. For more information, please visit: http://www.smartmune.com.
About Wellmune WGP®
Wellmune WGP® is a natural carbohydrate that is clinically proven to strengthen key immune cells that keep the body healthy. This unique food, beverage and supplement ingredient is Generally Recognized as Safe (GRAS) under U.S. FDA regulations. It is also patented, Kosher, Halal, non-allergenic and free of genetically modified organisms. This award-winning ingredient is a product of Biothera, a U.S. biotechnology company dedicated to improving immune health.
About revDRTV, LLC
RevDRTV, LLC is a Direct Response television production and campaign management company in Portland, Maine. RevDRTV specializes in developing new product lines into brands in the Direct Response marketplace. RevDRTV works with new products from inception through the manufacturing, product development and the initial testing phases of internet, print, radio, mobile and television. Through revenue sharing arrangements, revDRTV manages the campaigns, aligns clients with the appropriate vendors and oversees vendor relationships through the success of the campaign. For more information contact Dan Molloy at dan(at)revDRTV(dot)com