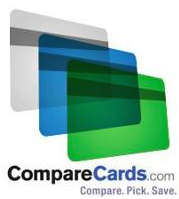 The promotions and rewards offered by the Best Buy credit cards are pretty weak, however, when compared to many other credit cards ...
Charleston, SC (PRWEB) March 27, 2012
CompareCards, a leading service for consumers wanting to compare credit cards and manage their personal finances, now has an expert review explaining all about the credit card options offered by the Best Buy credit card. Many consumers wonder how to choose the most valuable rewards card and program to facilitate their Best Buy purchases. Now this new CompareCards review helps to simplify the process by offering plenty of information, insight, and guidance.
Here are some of the features covered in the CompareCards blog write-up of Best Buy cards, none of which carry an annual membership fee:

Best Buy Reward Zone MasterCard
The Best Buy Reward Zone MasterCard issued through HSBC Bank is a standard MasterCard, so it's honored anywhere that MasterCard is accepted worldwide. Cardholders can access free online account management tools, and the card enables customers to earn points through the Best Buy Reward Zone program. Since this particular card is a full-fledged credit card accepted around the world, it is possible to accumulate rewards even when not shopping at Best Buy.

Best Buy Reward Zone Card
Best Buy also offers a department store-style charge card called the Best Buy Reward Zone Card. Use it to make Best Buy purchases, either in their brick and mortar stores or online. Cardholders are additionally eligible for various special promotions, exclusive discounts, and customer financing offers. Those who use the card also earn Rewards Zone points. Since it is not a conventional credit card, however, it is only honored at Best Buy affiliates.
The Best Buy Rewards Zone Program
Both versions of Best Buy plastic tie into the Rewards Zone program, which rewards customer who are loyal shoppers at Best Buy stores. Basically members earn two points for every dollar spent on eligible purchases at all U.S. Best Buy stores and on BestBuy.com. Those who carry the MasterCard version also get one point for every dollar spent on eligible dining and grocery store purchases, plus one point for every two dollars spend on everything else.
Premier Silver Rewards Status
Customers can earn additional perks once they reach the Rewards Zone level known as Premier Silver. Anyone who uses their rewards card to spend at least $2,500 on qualifying Best Buy purchases in a calendar year attains Premier Silver status. Premier Silver members earn 1.25 points for nearly every $1 spent on qualifying Best Buy purchases, so they can earn more rewards faster. Premier Silver members can also save up their points until they are ready to redeem them, whereas those who aren't Premier Silver cardholders get certificates issued to them at intervals, whenever they reach certain point totals.
"The promotions and rewards offered by these cards are pretty weak, however, when compared to many other credit cards," explains Chris Mettler, president and founder of CompareCards.com. "Even the top tier Premier Silver status falls short when it comes to delivering generous rewards. Most of the time it is better to carry a great cash-back or rewards card that has no restrictive eligibility requirements or spending restrictions That's why it is so important for consumers to do side-by-side comparisons before signing up for a card."
With recommendations that put the consumer first, CompareCards.com provides crucial information for consumers, students, business travelers and others looking for guidance on credit card deals and other personal financing issues. Visitors to the site can use handy tools to help manage their finances or select the best and most appropriate credit card for their particular income bracket, credit history profile, and individual preferences. There are also credit card specialists available via live chat during normal business hours.
About CompareCards.com
CompareCards.com serves as an efficient navigational tool in the ever-increasing space of online credit card offerings. Started as a listing resource for consumers, the site has expanded steadily and now serves as a multi-dimensional service for users to compare credit cards side-by-side and utilize additional functions to manage their credit. The site analyzes details on more than 100 leading credit card offers and has been mentioned in Business Insider, ETV Public Radio, CBS Money Watch and MainStreet.com. For more information, just visit http://www.CompareCards.com.