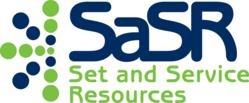 Raleigh, NC (PRWEB) March 27, 2012
Set and Service Resources, LLC will participate as an exhibitor at the upcoming 2012 NARMS Annual Conference on April 15th-17th, 2012 that will take place at the Saddlebrook Resort in Tamp, FL.
Set and Service Resources is a Silver Sponsor of the conference. The company will be in Booth 9 presenting their retail staffing services and unveiling their new staffing services for retail associates and store managers. The new service was tested successfully for two customers and fills a market void that is currently not being offered by a staffing company that focuses solely on retail.
NARMS brings together all facets of the retail services industry - retailer, manufacturer, and retail service company - to network and discuss common issues and common solutions. To find out more information on NARMS, visit http://www.narms.com.
Set and Service Resources is a leading provider of retail staffing services in the US. We provide temporary labor and permanent placements for Merchandisers, Installers, Project Managers, Sales Associates, Store Managers, Event Marketers and Demonstrators. Set and Service Resources has a national database of active jobs seekers local to most retail locations and has filled over 100,000 retail jobs. For more information about SASR's service offerings, contact David Petrovich at (919) 787-5571 or email at dpetrovich(at)sasrlink(dot)com. Visit us on the web at http://www.sasrlink.com