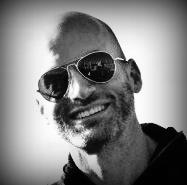 Seattle, WA (PRWEB) March 28, 2012
Fitness author Rusty Moore has a few products focused on what he calls getting the lean "Hollywood Look". In his latest course, Visual Impact Cardio, he suggests the idea of using cardio machines to burn fat during a workout and not focusing on the "afterburn effect".
Rusty explains why his new workout doesn't focus on the afterburn effect.
"The afterburn effect is the idea that it isn't the calories burned during exercise that matter, but calories burned after exercise. Unfortunately recent studies show that the amount of calories burned after exercise are much less than we have previously been led to believe."
In his other two courses, Rusty suggests a mix of cardio and high intensity intervals. In Visual Impact Cardio he takes a more traditional approach of longer cardio sessions.
"The popular training approach today is brief ultra-intense exercise which is focused on the afterburn effect. The calories burned after an intense session are only 15% of the calories burned during the actual exercise. So a short session that burns 300 calories, will only burn a total of 45 calories after the workout is done. With traditional cardio, you can easily burn 600+ calories with less effort and discomfort than an intense interval session. I predict that old school cardio will make a comeback in 2012."
Rusty's beta tester was actually the graphic designer of the course.
"I gave this course to the graphic designer about 8 weeks before the product was released. I knew he would get great results, but I was blown away. Seriously...he even make a Visual Impact Cardio Review site. I can talk all day about my own products, but his before and after pictures do a much better job than I could ever do."
Rusty Moore's new course Visual Impact Cardio is available now: