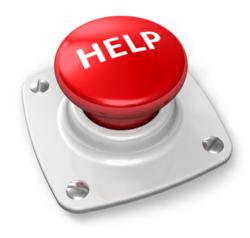 Each of our consultants is certified and trained in the use of all equipment and cleaning methods.
Chicago. IL (PRWEB) March 27, 2012
Flood Specialists, Inc., Chicago's water damage restoration choice for over 20 years, is proud to announce their new consulting division, which offers their mitigation specialists who are available to consult on fire, flood, crime scene cleaning, mold remediation and disaster projects. The experienced consultants from Flood Specialists will provide education on the use of drying equipment, drying methodology, restorative cleaning tools and cleaning techniques. Each of the consultants are certified and trained in the use of all equipment and cleaning methods.
Do-it-yourself weekend warriors, plumbers, electricians, general contractors or specialists in some other trade that have run into a problem on the job that require restoration expertise can call on the Flood Specialists consultants for assistance. Those who choose to do the work themselves will receive guidance, equipment rental options, supplies, delivery, equipment placement and instructions on using the equipment.
Flood Specialists, Inc. recognized that the best way to get rental customers coming back is to teach them how to use the product. If one is hesitant about purchasing that big-ticket item, like a dry ice blasting cleaner or soda blaster; renting and learning how to use the equipment prior to purchase is an excellent option. This allows time to decide what options are necessary for the type of use and intent. The Flood Specialists consultants will walk the customer through the pros and cons of the different mediums and offer our expert recommendations.
Sometimes buying a piece of equipment is not worth purchasing for just a few uses each year. Renting is often a cost-effective option. Something one will not have to worry about is cleaning and maintaining the equipment because Flood Specialists does that regularly. However, if one is flirting with the possibility of growing their business to include dry ice blasting, mold, fire and water damage restoration, Flood Specialists recommends renting and learning the tools of the trade first.
Many businesses have used Flood Specialists as "training wheels" before taking off with new technologies. With a 20-year record of accomplishment of excellence in the industry, our customers cannot go wrong working with Flood Specialists Consulting Services. For more information about the consulting services provided by Flood Specialists, call the toll free number at 1-888-502-5699 for 24-hour access to the tools and equipment needed for disaster relief.
About Flood Specialists, Inc. :
Flood Specialists, Inc. is one of the largest providers of water & flood damage restoration services in Chicago, IL and surrounding communities. They are IICRC certified and maintain an A+ rating with the Better Business Bureau. Visit http://water-damage-specialists.com for more information on water damage, or follow us on Twitter at @h20damageRepair.