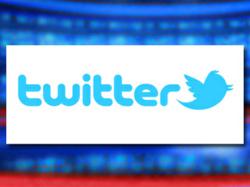 Seattle, WA (PRWEB) March 31, 2012
For many people, online information is the foundation of their businesses. Information is always available in the Internet today, but it travels in such speed that it can be overwhelming sometimes. The developers of Downtweet widget have seen this dilemma happening simultaneously. They have integrated a tweet search function in order to help many people get the information they really need.
Downtweet is an application meant for everyone. Some people call it an extension of Twitter or a Twitter search engine. Downtweet even looks similar to Twitter, thus providing a comfortable feel for Twitter users. Downtweet has simple features, but its global worth outweighs its simplistic design.
Bloggers use Downtweet in order to get more visibility for their blogs. Visitors are always thrilled to find out new things, and this includes an application with searchable tweets. Whenever visitors try out Downtweet, they tend to stay in the blog longer. Some visitors asked for tweet search tips from the blog owner, improving the rate of communication.
Using Downtweet is really easy. First, the user must visit the Downtweet homepage. Downtweet is a widget, so it can be installed to any blog or website that allows HTML codes. However, embedding is not mandatory because Downtweet is a stand alone program. In the homepage, the user can now begin searching for tweets depending on categories. Some of the famous categories are politics, food, fashion, gossip, news, sports, money, comedy and business.
Embedding Downtweet is also an easy thing to do. The user must register first and set the appearance of his widget. Once that is complete, he can now retrieve the HTML code needed for the embedding process. Downtweet will go live few seconds after embedding.
Information gatherers will now have an easy time finding the sources they need. The tweets in Downtweet are also clickable, thus taking people to the right web sources. One of the best things about Downtweet is the ability to convey information in very little time. This is useful for people who are always on the go.
About Downtweet
Downtweet.com has developed live Twitter software for any website or blog. Any site can add a Downtweet widget in a matter of seconds. Downtweet.com also acts as a Twitter portal for users to get instant Twitter streams. Downtweet widget users have the ability to customize the look and feel of Downtweet to fit the style of their website or blog. Downtweet is a free service.
Find Downtweet on Twitter
http://www.twitter.com/downtweet1