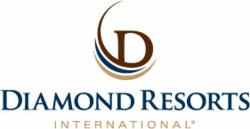 Las Vegas, NV (PRWEB) March 28, 2012
DIAMOND RESORTS INTERNATIONAL® (Diamond), a global leader in the hospitality and vacation ownership industries, announces that Ronan O'Gorman has joined the company as Senior Vice President, Resort Operations, North America.
Ronan brings more than 30 years of knowledge and experience in resort operations with his previous roles including Vice President for Station Casino's Red Rock Casino Resort and Spa, and Executive Vice President of Operations for Caesar's Entertainment Inc.
According to Stephen J. Cloobeck, Chairman and Chief Executive Officer, Diamond Resorts International®, "We welcome Ronan O'Gorman and his vast resort operations experience to the Diamond community. Ronan's expertise and proven success in the industry coupled with Diamond's existing service excellence platform will ensure further growth and development as Diamond strives to deliver The Meaning of Yes® worldwide."
Diamond Resorts International®, with global headquarters in Las Vegas, Nevada, is one of the largest hospitality companies in the world with more than 200 branded and affiliated resorts and over 27,000 guest beds in 28 countries with destinations throughout the continental United States and Hawaii, Canada, Mexico, the Caribbean, Europe, Asia, Australia and Africa. Offering simplicity, choice and comfort to more than 418,000 owners and members through the branded hospitality service of approximately 5,000 team members worldwide, Diamond Resorts International® is dedicated to providing its guests with effortless and relaxing vacation experiences every time, for a lifetime.
Annually, nearly 1.4 million owners, members and guests enjoy the simplicity, choice and comfort Diamond Resorts International® offers through our branded hospitality experience.
About Diamond Resorts Corporation
Diamond Resorts Corporation and its subsidiaries develop, own, operate and manage vacation ownership resorts and, through resort and partner affiliation agreements, provide owners and members with access to 71 managed resorts, 137 affiliated resorts and six cruise itineraries through THE Club® at Diamond Resorts International®. To learn more, visit DiamondResorts.com.
# # #