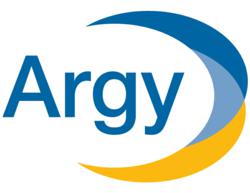 "Now, Argy also has the bandwidth to provide outsourced accounting support specifically to customers using Microsoft Dynamics GP and SL."
McLean, VA (PRWEB) March 30, 2012
Argy's Enterprise Software Solutions Group (ESSG) is pleased to announce a new service specializing in Microsoft Dynamics® SL and GP accounting support. We provide assistance to businesses using these Microsoft products who are facing challenges related to workload, staff turnover, vacancies, training, best practices, growing, downsizing or transitioning. Argy's professionals are experienced, trained and Microsoft Certified. Services will be overseen by George Skinsacos, Senior Manager. George has over 30 years of experience in accounting operations, finance and accounting systems and has been a Microsoft Dynamics consultant for over 12 years and has taught classes for organizations using GP and SL applications.
Our new Microsoft Dynamics SL and GP Accounting Outsourcing Services include:

Special Projects
Budgeting Assistance
Data Extraction, Filters and Reports
Training & Best Practices
Staff Augmentation & Reinforcement
General Accounting Processes & Functions
"I am pleased that these services are being added to Argy's offerings. In the past, ESSG has focused its efforts with our Microsoft Dynamics ERP clients on the services required for system implementation," says Kelly Argy, Partner, "Now, Argy also has the bandwidth to provide outsourced accounting support specifically to customers using Microsoft Dynamics GP and SL."
Argy provides outsourced accounting services through Argy Accounting Solutions, including Interim CFO/Controller services, management of accounts receivable and accounts payable, preparation of customized financial statements and budgetary reports as well as compilation of schedules and supporting documentation for banks, auditors and tax preparers.
About Argy, Wiltse & Robinson, P.C.
Headquartered in McLean, Virginia, with offices in Bethesda, Maryland, and Fort Lauderdale, Florida, Argy, Wiltse & Robinson, P.C. (Argy) provides specialized tax, accounting and business consulting services. The company — one of the largest public accounting firms in the Washington metropolitan region — serves a broad base of clients in the government contracting, nonprofit, technology, real estate, medical, publishing, professional services and hospitality sectors. Argy's exceptional service and consistent rapid growth have been recognized by such publications as Inside Public Accounting, American City Business Journals, Accounting Today, Public Accounting Report and Forbes. For more information, visit http://www.argy.com.