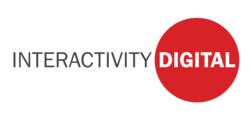 "One of the most recognized figures in the SEO field is slated to deliver a keynote address"
Myrtle Beach, SC (PRWEB) March 30, 2012
Interactivity Marketing, one of the Southeast's most rapidly growing digital marketing agencies, will be hosting an inaugural digital marketing conference (dubbed Interactivity Digital) on May 15th and 16th in South Florida. The event will cover many in-depth aspects of digital marketing including search engine optimization, paid search marketing, social media, content marketing, and email marketing.
Interactivity Digital will feature:

Top speakers from the digital marketing industry (Interactivity Marketing President Gary Henderson did confirm that one of the most recognized figures in the SEO field is slated to deliver a keynote address).
Exclusive and intimate panel discussions led by industry-leading digital marketing experts that will address hot topics and trends in the digital marketing world (as of now, only 150 tickets will be sold).
Inclusive ticketing (i.e. all meals and open bar after parties included) to promote networking between conference-goers and speakers.
According to Interactivity Marketing President Gary Henderson, the goal of Interactivity Digital is to "not only to dive into the specifics of quality digital marketing, but also to network and hold discussions that will drive the entire digital marketing industry forward. He also said, "We plan on making Interactivity Digital an annual event to promote the sharing of digital marketing ideas and techniques. We're looking forward to hosting it and networking with all of the great thinkers and strategists who are sure to attend."
Ticket prices, speakers, and venues have yet to be announced, but Henderson said that further details would be available as they are finalized.
About Interactivity Marketing
Headquartered in Myrtle Beach, South Carolina, Interactivity Marketing is a fully-integrated digital advertising and marketing agency that provides branding, print, web design and development, search engine and social media marketing, and marketing strategy services to clients across the nation. Regarded as one of the fastest growing digital agencies in the southeast, Interactivity Marketing continues to win business and break new ground by implementing quantifiable, measurable, and innovative creative marketing solutions and strategies for its clients.
Follow IM on Twitter: @IMDigitalAgency
Facebook: Facebook.com/InteractivityMarketing