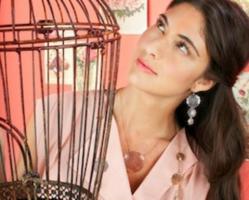 Seattle, WA (PRWEB) March 31, 2012
The Pacific Northwest is known as a creative hotbed for music, the arts, technology and fashion and now the innovative new jewelry company Chloe + Isabel is expanding their market into the Northwest using e-boutiques, the latest social media tools and friends helping friends. Featured in the latest fashion magazines such as Lucky, InStyle, Vogue and Glamour and also featured in this year's Academy Awards gift bags, this fresh new jewelry line is getting acollades across the country.
Founded in 2011 by Chantel Waterbury who has 15 years in the corporate jewelry industry and has developed, designed and sourced jewelry for Kenneth Cole, Gap Inc., Macys, Kohls, Target and Nordstrom to name a few, Chantel brings a strong corporate background combined with creativity to the business. Having worked in direct sales during her college years, she realized that the direct sales platform was a great way to build this business. Women enjoy suporting their friends in business. This model offers women of all ages and backgrounds a way to have their own business with a flexible schedule and little risk.
Anne Hess, Washington state Merchandiser, comments "This is such an exciting time to be a part of Chloe and Isabel. With trend-setting jewelry and the latest in technology, women can become successful entrepreneurs in a fraction of the time it would ordinarily take a woman to get started in her own business. I am looking for a few great women to help grow this business in our region and the field is wide open."
Chloe and Isabel was chosen in Business Insider as one of the 20 best startups of 2011. Based on a business model of connecting today's fashion conscious women using a modern day shopping experience, Chloe and Isabel, is setting the trend for the direct sales industry. The line is hand designed by artists and appeals to a wide variety of women with their both classic and trendy styles. Each piece of jewelry comes with a lifetime guarantee. Merchandisers receive an online boutique with social content curators to personalize their boutique and promote their business. To get started in the business costs about $200 and merchandisers receive a variety of pieces of jewelry in their kit as well as business tools.
"Most women see an income within the first month of their business if they are willing to dedicate a little time and energy to it. Whether they are looking to replace an income or simply add a few hundred dollars each month doing something fun, we work with them to achieve their goals" comments Hess.
About the author: Anne Hess is a top merchandiser for Chloe and Isabel and has a background in sales, marketing and advertising for 20 years. She is dedicated to helping women create their desired lifestyle by becoming mini-entrepreneurs.