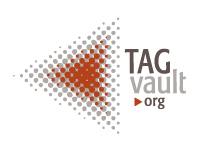 The Third Eye development team, headed by Mr. Bhavesh Bhatkar, particularly enjoyed working on the digital signature requirements of this tool because of the leading edge nature of these capabilities
Piscataway, NJ (PRWEB) March 31, 2012
TagVault.org is working with ThirdEye (#thirdeyecss) to develop the next generation of software identification (SWID) tag validation and certification tool to the market. The next version of this utility is designed to make it easier, faster and cheaper for software publishers to validate and digitally sign SWID tags as part of the software build process. The new version of the tool removes the need for software publishers to schedule time for an external organization to receive, validate, sign and return a certified tag and removes potential critical path issues in the build environment.
"It's been enjoyable to work on the next version of the TagVault.org validation and certification tool and to be a part of a revolution in software management," said Dj Das, Founder & Managing Partner of Third Eye Consulting Services (http://www.thirdeyecss.com). "The Third Eye development team, headed by Mr. Bhavesh Bhatkar, particularly enjoyed working on the digital signature requirements of this tool because of the leading edge nature of these capabilities, the fact that digitally signed tags will be put to use in so many different ways and the fact that more organizations will need these types of capabilities built into future products."
TagVault.org will be presenting more information about this new version of the utility at the software identification summit on May 2, 2012 in Campbell, CA. and will be teaching a course on how this utility can be implemented within a build environment on May 3rd. "This utility provides a drop-in solution for software publishers making validation and signing of certified SWID tags fast, repeatable and low cost," said Steve Klos, Executive Director of TagVault.org. "Providing a solution that allows publishers to have full control over their build environment with no transfer of data to an external agency is critical to the success of a scalable solution for the widespread adoption and implementation of certified SWID tags."
For more information about the software identification summit, visit http://tagvault.org/2012-summit.